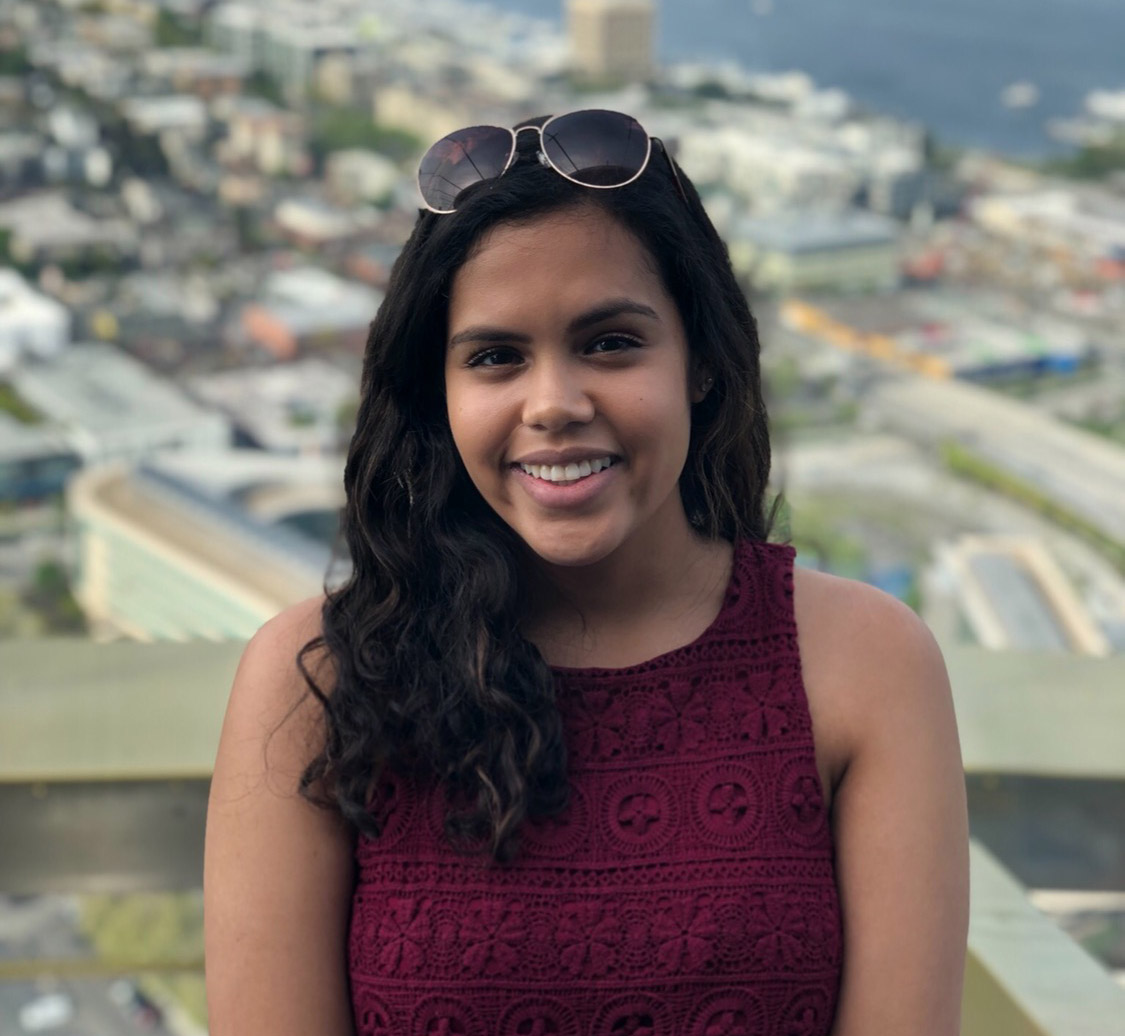 2019 Award: Outstanding Senior Student Award in Criminology
Majors: Criminal Justice and Psychology
Minor: Sociology
Hometown: San Jose, CA
Extracurricular activities: Vice-President for La Razz Latina, Student leader for Justice in January
About the award
The Outstanding Senior Student Award in Criminology is awarded to honor an individual who demonstrates high academic achievement in their area of study (both in the classroom and outside), who can demonstrate an advanced understanding and ability to apply critical thinking within their field, has demonstrated their understanding of the complex issues of justice within field in their written work and who actively participates in community service.

This year, the Outstanding Senior Student Award in Criminology is awarded to Olivia Salguero, who has demonstrated an impressive level of academic distinction and justice-oriented community service during her tenure as a criminology major (and sociology minor). Olivia was selected to receive this award because of her exemplary work in the classroom, which is demonstrated in her ability to earn a 3.95 GPA at Gonzaga University. In addition, Olivia has demonstrated her deeply rooted commitment to justice outside of the classroom. She has served as an intern for a Santa Clara County DA's office for several summers, working directly with victims as they prepared for trial. Olivia has also served as a student leader for Justice in January, where her work focused on creating learning opportunities for her peers on the complex issues surrounding immigration and the injustices that occur at the border. We have so enjoyed sharing Olivia's educational journey with her and wish her all the best on her journey to becoming a lawyer. We know that she will continue to do important advocacy work throughout her life.
More about Olivia
Future Plans:
I am taking a gap year and working as a legal assistant for a private law firm specializing in immigration law in San Jose, CA. After that, I am hoping to attend law school in order to study either criminal law or immigration law.
How has your major contributed to your professional or personal development?
Studying criminal justice has opened my eyes to the multitude of social justice issues stemming from our criminal justice system. Intro to Criminal Law specifically peaked my interest in going to law school and inspired me to intern for two summers at the District Attorney's Office of Santa Clara County.
What has been your proudest or most significant accomplishment during your Gonzaga career?
My greatest accomplishment was being vice-president for Gonzaga's La Raza Latina. LRL provided me with a sense of family during my four years at Gonzaga. I was honored to have been in a leadership role that allowed me to be around such inspirational students. As vice president, I was able to help coordinate and participate in events on campus that honored the identities of Latinx students.