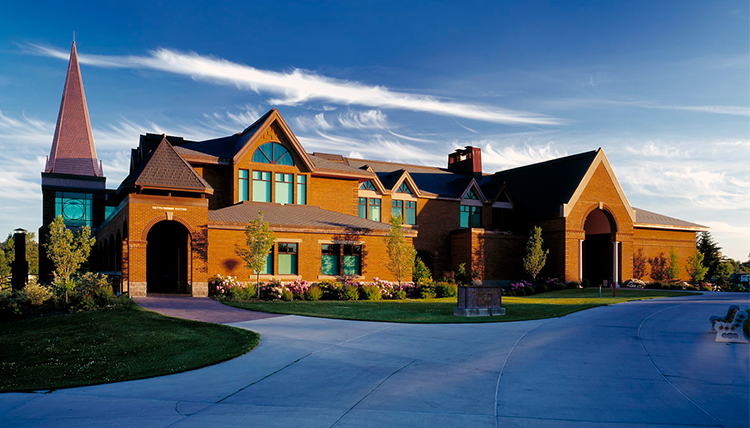 We invite you to visit us beginning Monday, August 30, 2021.
All visitors to the museum, including students, faculty, and staff, are required to wear personal protective masks or face coverings at all times while at the Jundt Art Museum.
All visitors are expected to abide by the other rules and protocols for campus visitors to Gonzaga University. Please review our campus visitor guidelines.
The Jundt Art Museum will be CLOSED the following days between Christmas 2021 and the end of spring semester 2022:
All Sundays
Friday, December 31, 2021, through Friday, January 14, 2022 for exhibition show change
Monday, January 17, 2022 for Martin Luther King Jr. Day
Saturday, February 19 through Monday, February 21 for Presidents Day
Friday, April 15 through Monday, April 18 for Easter
The beautifully-situated Jundt Art Museum houses the University's growing permanent collection of almost 5,000 objects, and presents special, temporary art exhibitions. During the year, the Museum exhibits works by local, regional, national, and international figures in many different media.
Gonzaga's robust collection includes works by old masters (Dürer, Rembrandt, Goya, and Delacroix) as well as modern masters (Rodin, Picasso, Chihuly, and Warhol). Because of limited exhibition space, works from the collection are not always on display. Requests for a private viewing of specific prints can be made by contacting Karen Kaiser, Curator of Education, at (509) 313-6613.
The museum houses a major research facility - the Print Study Room - which contains a range of materials on individual artists and art history. Additionally, it provides access to the electronic catalog of the Museum's holdings.