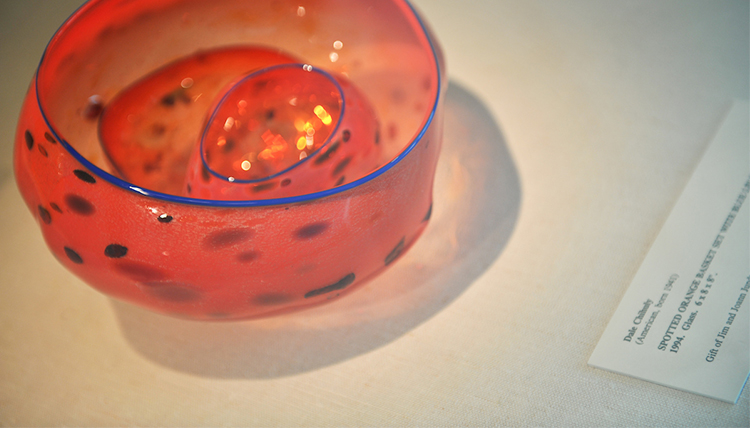 We invite you to visit us beginning Monday, August 29, 2022.
All visitors to the museum, including students, faculty, and staff, are required to wear personal protective masks or face coverings at all times while at the Jundt Art Museum.
All visitors are expected to abide by the other rules and protocols for campus visitors to Gonzaga University. Please review our campus visitor guidelines.
The Jundt Art Museum will also be CLOSED the following days in the remainder of 2022:
September 3 through September 6
October 22-24
November 23 through November 27
December 24 through January 2, 2023
The Jundt Art Museum houses the University's permanent collection, and presents special and temporary exhibitions in its small display spaces.
Gonzaga's growing collection includes works by old masters (Rodin, Rembrandt, Goya, and Hogarth) as well as modern artists (Picasso, Warhol, Johns, Close, and Chihuly).
During the year, the Museum presents approximately six exhibition featuring historical and contemporary works by local, regional, national, and international figures in many different media
Interested in volunteering as a docent? The Jundt Art Museum at Gonzaga University is seeking volunteers with experience in the visual arts.