2022-2023 Exhibitions
---
New to You: Permanent Collection Objects on Display for the First Time
Jundt Galleries and Arcade Gallery, August 27, 2022 to January 7, 2023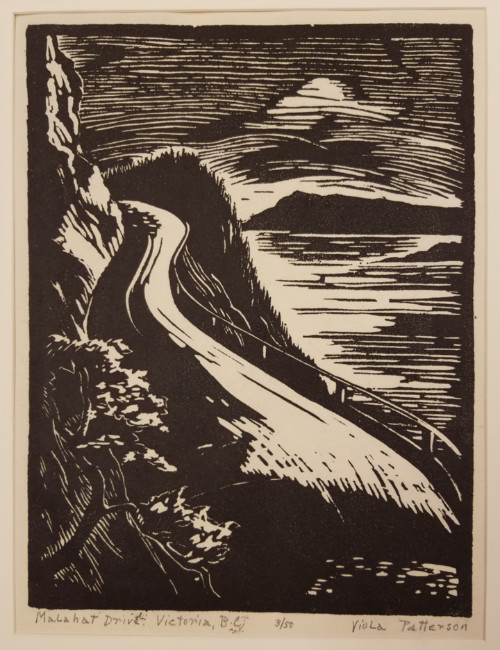 Museums typically only have a small fraction of the objects they care for on display at any one time, and the Jundt Art Museum at Gonzaga University is no exception. This special exhibition highlights over sixty works of art which have never been on display since the Jundt Art Museum opened in 1995. In some cases, the museum has only recently acquired the object and has yet to place it on exhibition. In other instances, due to the nature of operating as a small museum with rotating shows, the work of art has yet to be featured. New to You includes works of art by both historical and contemporary artists, and introduces visitors to some of the museum's prints, paintings, ceramics, and sculptures for the very first time.

Viola Patterson (American, 1898–1984)
Malahat Drive, Victoria, BC, 1927
Woodcut on paper, 9 ½ x 7 1/8"
Jundt Art Museum, Gonzaga University; Gift of Joan Wahlman
2007.41.24
---
2021-2022 Exhibitions
---
Permanent Collection: Best of Paintings
May 21 to August 13, 2022
These paintings, including works done in oil, acrylic, gouache, and watercolor, are all drawn from Gonzaga University's permanent collection.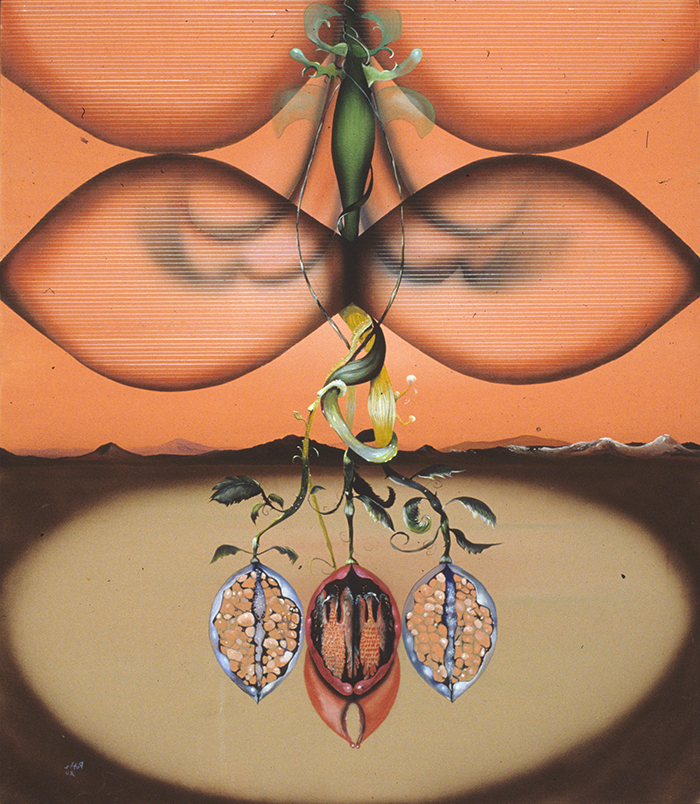 Camille Patha (American, b. 1938)
Genesis, 1990
Acrylic on canvas, 48"x 42"
Jundt Art Museum, Gonzaga University; Gift of the artist
2005.10.2
---
Revisited: A Grand Tour: Images of Italy from the Permanent Collection
January 15 through May 7, 2022
Closed in March 2020, this re-installed exhibition functions as a visual travelogue of the Italian peninsula using works of art from the collection of the Jundt Art Museum at Gonzaga University. A Grand Tour begins with sixteenth-, seventeenth-, and eighteenth-century European prints, byproducts of artists' visits mostly to the urban centers of Rome and Florence, and concludes with twenty-first-century images. Significant portions of the objects in this exhibition result from the Bolker Collection and from the Fredrick and Genevieve Schlatter Endowed Print Fund. A Grand Tour utilizes the Jundt Art Museum's collection to present artistic imagery of the canals of Venice, the Renaissance architecture of Florence, and the classical remains of Rome, but also sites in Milan, Pisa, Assisi, Naples, and Palermo as well as other cities and towns. We hope that this selection of more than 76 images of Italy will give pleasure as one introduction to a wide-ranging and astonishing topic.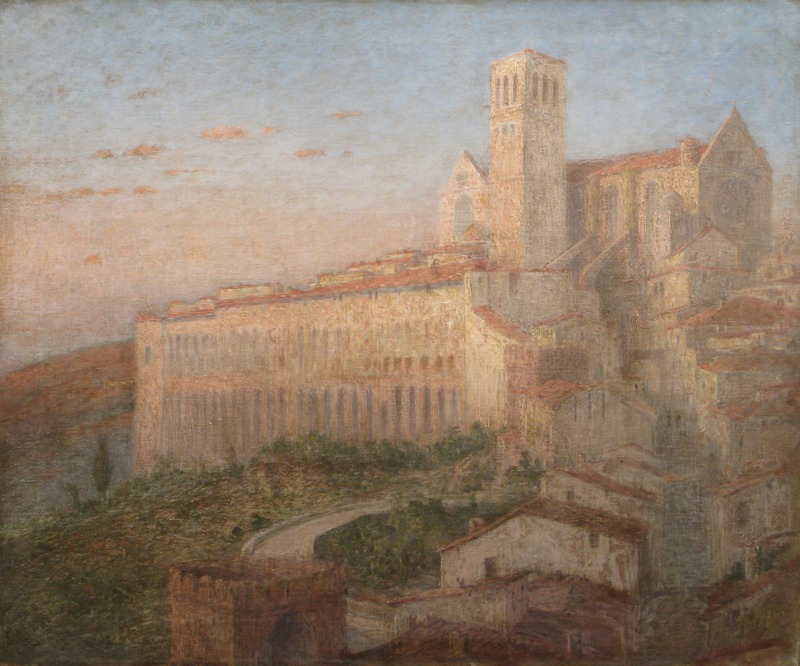 John Ferguson Weir (American, 1841-1926
Basilica of San Franciso d'Assisi, Italy, 1902
Oil on canvas
Museum purchase with funds provided by the Jundt Art Museum Annual Campaign and
Tula and Max Patterson (Class of 1977)
2018.13
---
The Bible In Art: Works from the Permanent Collection
January 15 to May 7, 2022
Featuring about 30 works of art, including paintings and works on paper from the permanent collection of the Jundt Art Museum, The Bible in Art presents artists' interpretations of both Old and New Testament narratives. Featuring art from the 16th century to the 20th century, this Arcade Gallery display contains imagery from the Book of Genesis through to Revelation. Major artists in the small exhibition include Marc Chagall, Salvador Dalí, Albrecht Dürer, Corita Kent, Jacob Lawrence, and Rembrandt van Rijn.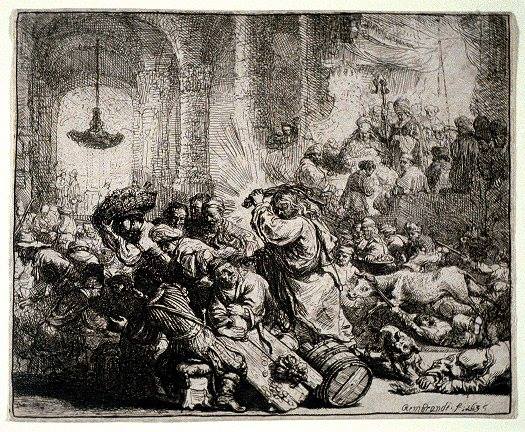 Rembrandt van Rijn (Dutch, 1606-1669)
Christ Driving the Money Changers from the Temple, 1635
Etching and engraving on paper
Jundt Art Museum; Gonzaga University; Bolker Collection:Gift of Norman & Esther Bolker
1995.22.97
---
Our Past Exhibitions Included