Seven Years of Acquisitions, 2013–2020
January 16 to May 8, 2021
Jundt Galleries and Arcade Gallery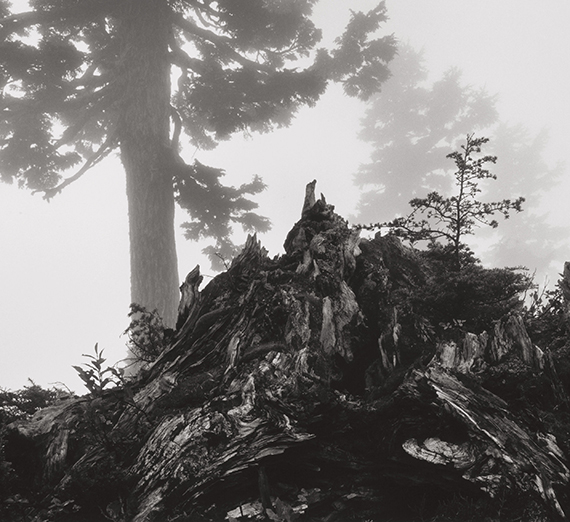 Ansel Adams (American, 1902-1984)
Tree Stump and Mist Northern Cascades, Washington
Silver Gelatin Print, 1976
Museum Purchase with funds from the Jundt Art Museum Annual Campaign
2014.6
In celebration of its 25th anniversary, the Jundt Art Museum has organized a special permanent collection display. Thanks to the benevolence of many donors, the vigilance of museum staff members, and the museum's relationship with collectors and galleries, the collections of the Jundt Art Museum remain constantly growing, improving, and expanding in support of Gonzaga's Jesuit and humanistic mission. The function of collecting represents one essential attribute of a healthy, active academic art museum. Seven Years of Acquisitions, 2013–2020 features a sampling of more than 100 works from the wide range of objects the museum has obtained since the appointment of Dr. Paul Manoguerra as director/curator in 2013. The exhibition celebrates the donors who have been generous to the art museum over the last seven years, and includes works of art by Ansel Adams, Harold Balazs, George Bellows, Alexander Calder, Marc Chagall, Corita Kent, Dorothea Lange, Andy Warhol, and many others.
2nd Triennial Inland Northwest Juried Landscape Art Exhibition
May 22 to August 14, 2021
RECEPTION: Friday night, June 4, 2021
SUBMISSION: Details are forthcoming
In the summer of 2021, the Jundt Art Museum at Gonzaga University will present the 2nd Triennial Inland Northwest Juried Landscape Art Exhibition, organized by the staff of the museum.
This juried display, now occurring at Gonzaga University every third summer, seeks to present the diversity and dynamism of contemporary artistic activity in the Inland Northwest while celebrating the relationship between art and the local landscape.
Selection of works and award winners for the 2nd Triennial Inland Northwest Juried Landscape Art Exhibition will again be made by the staff of the Jundt Art Museum. Works will be chosen for the show based upon the museum staff's understanding of artistic quality and merit, the work's adherence to the landscape theme and issues, the educational and professional achievements of the artist, and the observance of the rules and guidelines of the application process.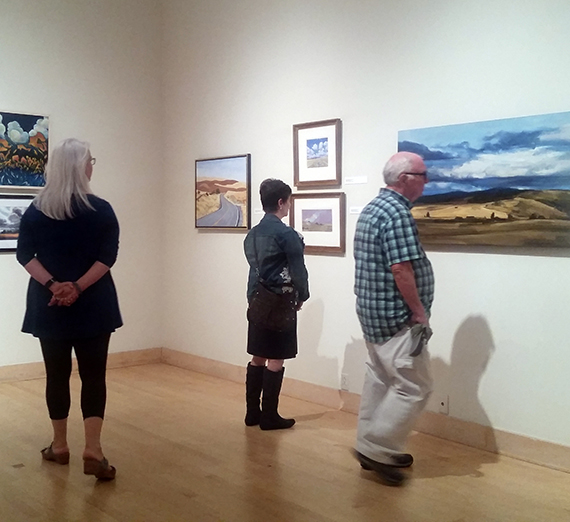 The first Inland Northwest Juried Landscape Art Exhibition was held at the Jundt Art Museum from May 26 to August 11, 2018, and attracted almost 4,000 visitors to campus during the summer months. The award winners for the 2018 show included 1st place winner Amalia Fisch (Spokane, Washington) for her oil on canvas painting Kettle River Patchwork, and 2nd place winner Scott Bailey (East Wenatchee, Washington) for his painting 46˚ 51' 06" N 121˚ 45' 28" W (Delaunay Triangulation). Honorable mention awards were given to Owen McAuley (Cheney, Washington), Dennis Smith (Medical Lake, Washington), and Gregg Schlanger (Ellensburg, Washington).