JUNDT GALLERIES
Makoto Fujimura: Silence – Mysterion
September 7, 2019– January 4, 2020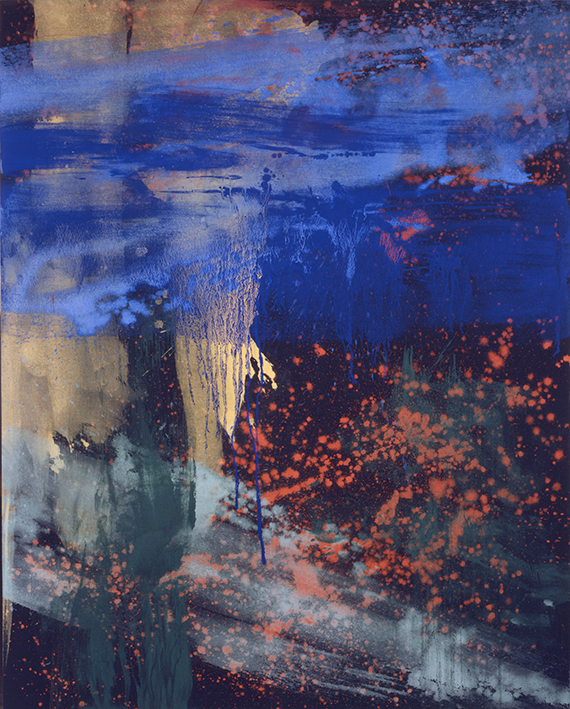 Charis-Kairos (The Tears of Christ)
A solo exhibition of recent works by renowned international artist, Makoto Fujimura. Large-scale paintings from his Silence & Beauty Series, and the Four Holy Gospels frontispieces will be on display. The art, deeply grounded in Fujimura's faith, explores our common experience with suffering and trauma, healing and beauty. Fujimura's work combines traditional Japanese materials and techniques with modern abstraction, resulting in layered, prismatic paintings that can only be fully appreciated in person.
---
ARCADE GALLERY
From the Collection: Ethnicity and Identity as Themes in Art
September 7, 2019– January 4, 2020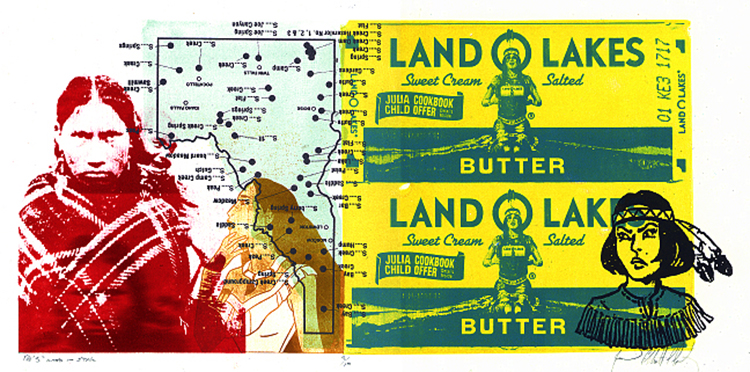 Jason Elliot Clark
(American, b 1967)
The "S" Word in Idaho,
2001,
Protoplate lithograph and relief on paper.
In conjunction with Gonzaga University hosting a conference in Fall 2019 organized by the Ethnicity, Race, and Indigenous Peoples section of the Latin American Studies Association (ERIP-LASA), the Jundt Art Museum has selected works from its permanent collection centered on the themes of ethnicity and identity. In these images and objects, artists convey information about themselves, their respective personalities, their experiences, and their worldviews. Several of the artists make use of self-portraiture as a traditional vehicle for expressing a sense of identity. This Arcade Gallery display also intentionally features a number of works in the museum's collection by regional, indigenous artists. Art as self-expression becomes a meeting site where an artist shares personality and meaning with the viewer. Meanwhile, other artists use image making as a way to communicate information about our collective understandings of race, ethnicity, and identity.
---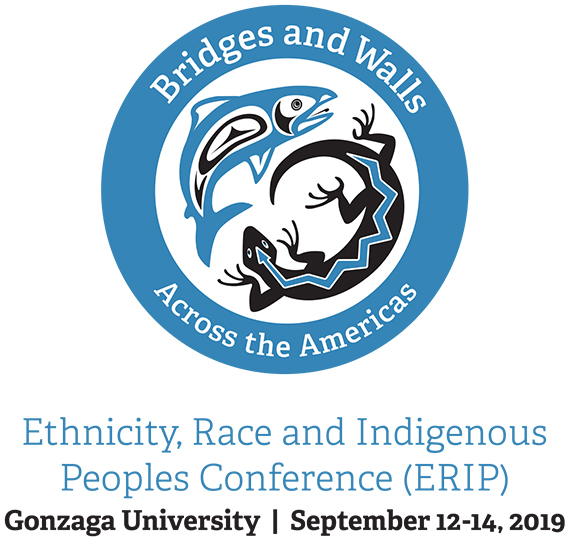 The 2019 ERIP Conference is organized by ERIP, the LASA section on Ethnicity, Race, and Indigenous Peoples, in collaboration with Gonzaga University and the Latin American and Caribbean Ethnic Studies journal (LACES). ERIP is committed to the promotion of research, teaching, and the exchange of ideas about all topics related to ethnicity, race relations, Indigenous peoples, Afro-descendants and other ethnic or racial groups in Latin America, the Caribbean, and across the Americas. The ERIP 2019 Conference provides an opportunity for academics, graduate students, activists and practitioners in all the relevant disciplines to present panel, paper, and poster proposals on issues related to ERIP's mission and areas of interest in the study of Latin America, the Caribbean, and the Americas.
Learn more by visiting the ERIP 2019 Conference website.