Housing and Residence Life creates safe, inclusive, and dynamic communities that empower students' wholistic development through social engagement and experiential learning.
Welcome Zags! As you consider your housing options, please be sure to consider your living and learning communities.
Applications for Living-Learning Communities are now available!
LLC applications must be completed by May 28th, 2018 at 11:59 pm. Login to the housing application via https://zagweb.gonzaga.edu and walk through the steps to complete the LLC/DeSmet Charter questions.
(Housing and Residence Life officially launched a new website for our housing applications, selection process and more. If it is your first time logging in since the new website launched, you will need to establish a new password before you can complete the application. Refer to the email we sent May 10, 2018.)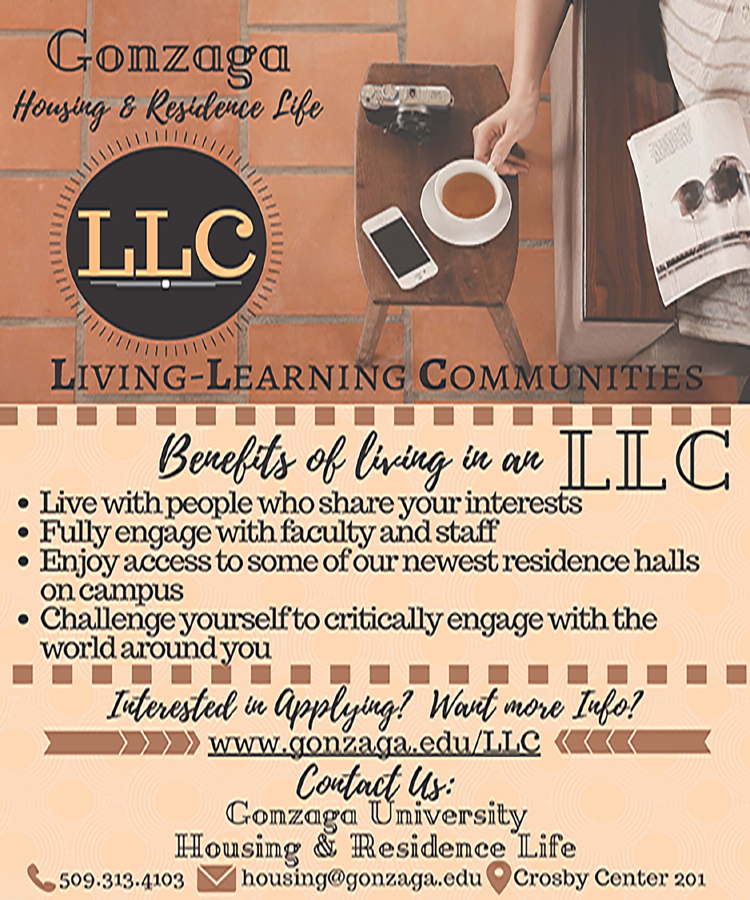 Social Justice Vision Statement
In alignment with Gonzaga's faith-inspired commitment to social justice and solidarity, inclusion, and celebrating human dignity, the office of Housing & Residence Life is called to create and maintain a safe and inclusive living-learning environment where all have the ability to fully participate in community and feel valued. As part of this calling, we commit to responding to the needs of our diverse community.