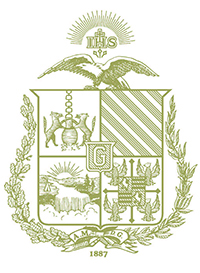 Each summer provides the opportunity to reflect on the previous academic year, and this year is no exception. As our community takes a much-deserved break, my sincere hope is this season brings with it a time to pause and remember our mission: to educate future generations in lives of leadership in service to the common good.
Since 2010, I have been proud to serve as Gonzaga's 26th President, working each day with my colleagues to ensure that our institution continues to remain strong. It is through the unwavering commitment of our students, faculty, staff, alumni, parents, fans and friends that we as a university continue to flourish in the ever-changing landscape of higher education.
While there can be no question that academic endeavors are at the heart of the "Gonzaga Experience," it is the totality of experiential opportunities we create and make available to our students that motivate individuals and families to invest in and expect from us. Now, more than ever, we must manifest the core values that are at the heart of our Catholic, Jesuit and humanistic mission: respect for the essential humanity of every individual, care for the whole person, and faith in the power of God at work in the world. We must continue to practice care for all people while remaining vigilant, kind, and compassionate in the face of challenges.
These are the times when we are called upon, as companions on a shared journey, to demonstrate our care and concern for each other. As fall semester grows closer, let us always remember what is means to be a part of the Gonzaga community around the world, maintaining our faith and hope in what is possible for the future of our students, the future of our alumni, and the future of higher education.
With gratitude,
Thayne M. McCulloh, D.Phil.
President