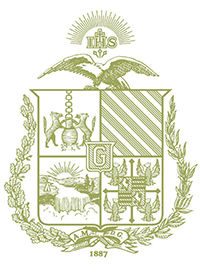 It's an exciting time to be at Gonzaga. From the re-envisioning of our student center and the construction of several new facilities, to the cadre of nationally known speakers on campus and the ongoing excitement surrounding our first-ever appearance in the Final Four basketball tournament in 2017, the momentum on campus is palpable.
Perhaps more than ever, it's imperative that we maintain this enthusiasm – combined with a healthy hunger for relevance – to address the challenges of our popular culture.
This world needs Zags, and Zags need each other. As our students go out into the world, they connect with older alums who guide and mentor them in new careers. They engage together in community development efforts locally and abroad. Generations of friends gather for reunions or alumni chapter events around the globe. The heart of that connection is the Jesuit notion of being people for others – an understanding that adds meaning to a college education … and to a life well lived.
I invite you to take a look around gonzaga.edu and engage with us. We'd love to show you more of the Gonzaga experience.