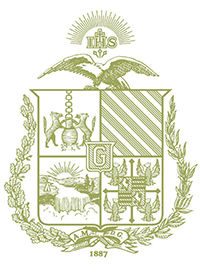 The energy at Gonzaga University is palpable with excitement and the expectation of great things to come throughout the summer months. Numerous campus improvements are underway and anticipation is building for the many significant things that will be happening in the year to come. Prior to moving forward, it is important to pause and celebrate a few of the many notable accomplishments from this past year.
Gonzaga and its inspiring faculty were recognized by U.S. News and World Report as No. 1 in Teaching among the West's regional universities. We opened the Myrtle Woldson Performing Arts Center with a beautiful, collaborative, grand-opening program featuring students and members of our faculty and community in dance, poetry, choir and orchestra performance. This spring we celebrated more than 2,160 students who earned undergraduate and graduate degrees, were missioned for service work or commissioned to serve their country in the U.S. Army. Through it all, we were reminded that everything we are able to do is made possible through the collaborative support of Gonzagans worldwide. Gonzaga University has so much to be thankful for!
As so many of our students will be spending the summer months away from campus, I and my colleagues eagerly await their return in the fall, along with the arrival of our newest additions to the Gonzaga community. In the interim, we will continue to work tirelessly to further the education of women and men, for leadership and service to others and the common good.
With gratitude,
Thayne M. McCulloh, D.Phil.
President