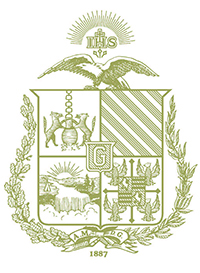 Protecting our community's health, welfare, and safety have always been top priority at Gonzaga, and the last two years were certainly no exception. And while it is important to remember all of the challenges we navigated throughout the pandemic, one thing I am proudest of is our focus on looking forward.
As fall semester continues, and the holidays grow nearer, I find myself reflecting on Gonzaga University's many achievements over the last few months and celebrating all that is to come. There is so much to celebrate and anticipate with great enthusiasm on the horizon and I wanted to pause and share a few things that are on my mind:
This fall, we welcomed two new leaders to campus: Gonzaga's new Provost, Dr. Sacha Kopp who, having served in leadership roles involving both academic and student affairs, is committed to maintaining and creating opportunities for integrative learning and development (learn more about Dr. Kopp).We also welcomed to campus our university's first Vice President and Chief Human Resources Officer, Ray Kliewer, M.Ed. Ray came to us from Indiana University and has already put into place great advancements in supporting our faculty and staff (learn more about Ray Kliewer). Finally, I have asked Dr. Ellen Maccarone, Associate Professor of Philosophy and Faculty Advisor to the President, to serve as our Acting Vice President for Mission Integration/Chief Mission Officer ahead of a formal search for our next Chief Mission Officer.
There have been many exciting changes on campus with the opening of The John & Joan Bollier Family Center for Integrated Science and Engineering, and the UW/GU Health Partnership Building, the 90,000 square-foot new home for the University of Washington School of Medicine in Spokane and Gonzaga's Department of Human Physiology, as well as undergraduate courses in nursing and health sciences.
We all know how much courage it takes to raise your hand in support of another. If you haven't already, please watch this video that shows the power of stepping up and showing courage.
Each year, I am in awe of the tremendous achievements of our students and I am honored to walk alongside them in their journey. And I remain so grateful to our faculty and staff that provide them with the mission-driven educational experience they desire. You, our Gonzaga community, are the lifeblood of this institution. Your fortitude, particularly amidst the challenges we continue to face in higher education, has been fundamental to our success.
It's really easy sometimes to lose sight of all that we have and can be grateful for, particularly over the last two years. Please accept my deepest gratitude for your continued perseverance, trust, and unmatched support in ensuring that we can continue to live out our Jesuit, Catholic and humanistic mission.
With gratitude,
Thayne M. McCulloh, D.Phil.
President