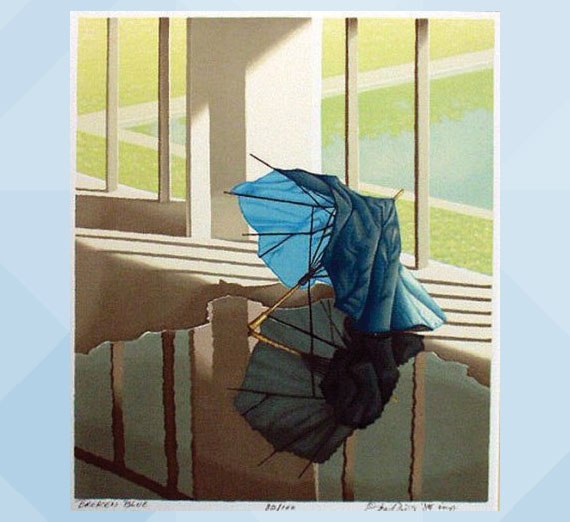 Joe Price (American, b. 1935)
Broken Blue, 1984
Screenprint on paper
Jundt Art Museum, Gonzaga University; Gift of Joe Price & M. Lee Stone Fine Prints
2012.5.2
Deep Dive: An Exploration of Images of Water from the Permanent Collection of the Jundt Art Museum
Created as a senior thesis project by Gabriel Carbajal (GU '21) for Gonzaga's University Honors Program, this virtual display presents, from the museum's collection, more than 30 works in respective categories that embody some ways water plays into our lives in hopes that viewers will recognize the importance and beauty that water has in one's life.
---
Digital Archive
We have proudly made some of our collections available for visitors electronically while visiting the Jundt Art Museum. We provide a desktop computer for the public within the museum space with access to most information in our collections database.

By prior appointment, and with sufficient notice, we provide access to any specific objects within our holdings, including our Bolker Collection and our Ignatius prints.
Bolker Collection Highlight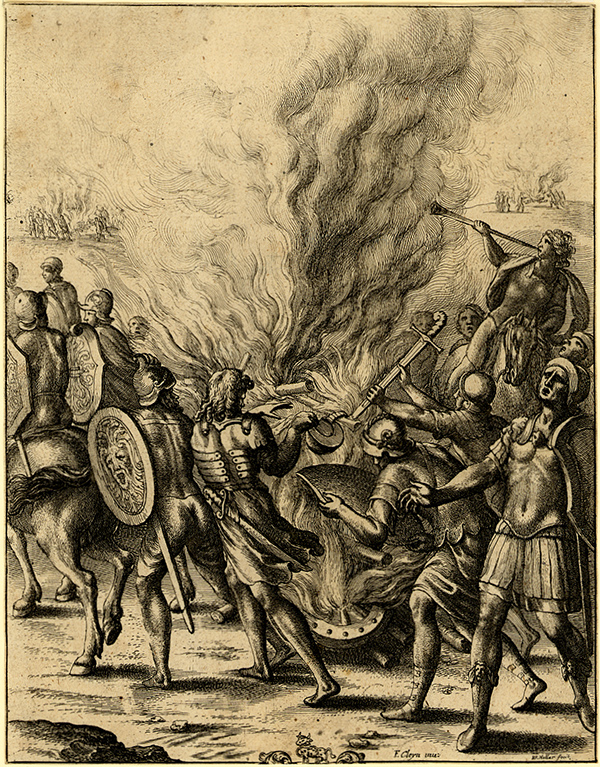 Wenceslaus Hollar (Bohemian, 1607–1677)
The Trojans Cremating Their Dead, 1652
Engraving on paper. 9.81 x 7.69 inches
Jundt Art Museum, Gonzaga University;
The Bolker Collection: Gift of Norman and Esther Bolker
1984.5.144
The Bolkers served as regents at Gonzaga University and were long-time supporters of the print collection at the Jundt Art Museum. As collectors and connoisseurs, the Bolkers remain a very significant part of the history of the visual arts at Gonzaga.