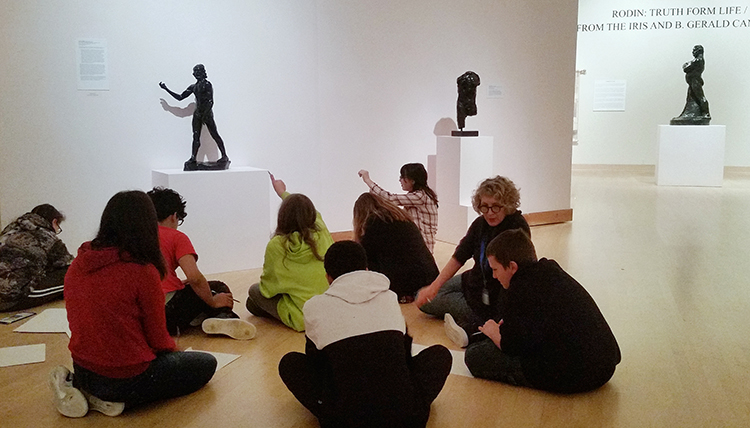 We ask for your support of the Jundt Art Museum's 2018–19 Annual Campaign as we work to bring exhibitions and programming to the Gonzaga and Spokane communities and provide stewardship to the museum's growing collection, which now includes over 5,000 objects.
The Jundt Art Museum exhibitions directly connect with teaching, research, and service occurring every day on this campus. Elementary and secondary students of area schools, college students from various area institutions, and senior citizens from local retirement communities recently participated in guided tours of Rodin: Truth Form Life / Selections from the Iris and B. Gerald Cantor Collections and From the Collection: European Prints from the Age of Auguste Rodin. As a hard-working staff, we are very proud of these two recent exhibitions, and Rodin: Truth Form Life in particular stands as an example of the type of scholarly yet popular and accessible display we enjoy highlighting. There were 25 bronzes by Rodin on display at Gonzaga!
Long-term museum goals include continuing to complete a full and accurate inventory of the museum's collection and storage spaces (and an ongoing update of the collection database), and to begin the institutional evaluation of forms, documents, and policies necessary for accreditation.
Of course, we also have an ambitious upcoming exhibition schedule for the next several years. As you come visit the museum over the next year—the institution's 24th—look for exhibitions stressing the work and research by Gonzaga's full-time art faculty, and the seventh edition of Drawn to the Wall, among other shows.
All of our FREE exhibitions and programs would not be possible without your support.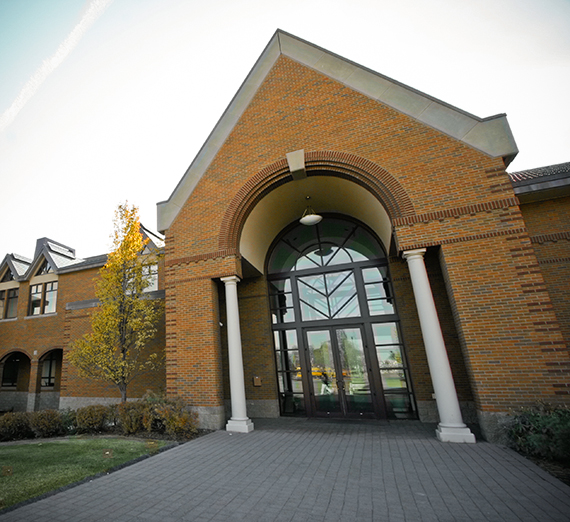 Thank you for your support of the Jundt Art Museum at Gonzaga University!
Good news! If you are age 70-1/2 or older and have an IRA, you may make a qualified charitable distribution transfer of funds TAX-FREE (up to $100,000 per year) from your IRA account directly to Gonzaga in support of the Jundt Art Museum. This includes your annual RMD (required minimum distribution). There are step-by-step instructions at: gonzaga.edu/IRArollover. Or, I encourage you to call 800.388.0881 for more information.

Please remember Gonzaga's Jundt Art Museum in your estate plans (will, trust or retirement plan beneficiary). For more information, please contact us at 800.388.0881.