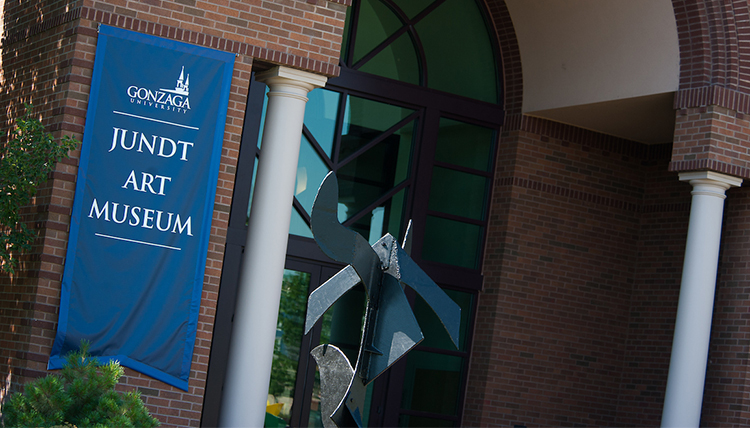 Jundt Art Museum Hours:
Monday through Saturday: 10:00 am - 4:00 pm
All visitors to the museum, including students, faculty, and staff, are required to wear personal protective masks or face coverings at all times while at the Jundt Art Museum.
All visitors are expected to abide by the other rules and protocols for campus visitors to Gonzaga University. Please review our campus visitor guidelines.
The Jundt Art Museum will be CLOSED the following days between Christmas 2021 and the end of spring semester 2022:
All Sundays
Friday, December 31, 2021, through Friday, January 14, 2022 for exhibition show change
Monday, January 17, 2022 for Martin Luther King, Jr. Day
Saturday, February 19 through Monday, February 21 for Presidents Day
Friday, April 15 through Monday, April 18th for Easter
Location
Located on the southwest end of the Gonzaga campus.
(509) 313-6843
Wheelchair access available.
Free visitor parking is available at the museum accessed off of DeSmet or Pearl streets.