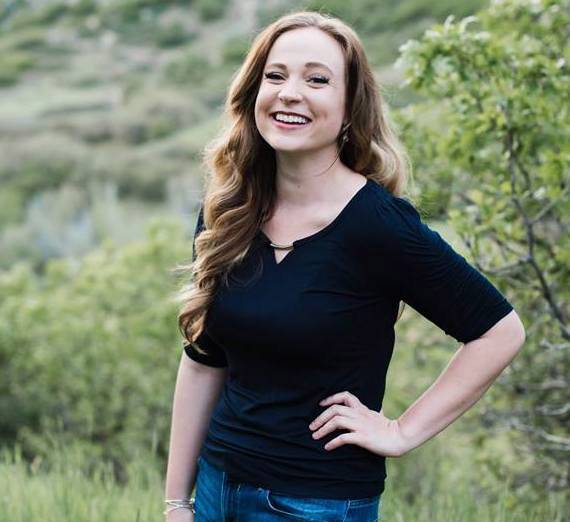 2019 Award: Albert Mann Debate Award
Major: Political Science
Minors: Women's & Gender Studies and History
Hometown: Salt Lake City, UT
Extracurricular activities: Debate
About the award
Each year the Communication Studies Department honors a member of our debate team who demonstrates a commitment and dedication to serve both the team and the broader community. The Award is named in honor of Albert Mann, former Gonzaga alum ('55) and a person who recognized the value that a student's experiences in debate could offer their community.

This year the Albert Mann Award for Service is given to Emily Luther. Emily was selected to receive this award for distinguishing herself as not just a competitively successful parliamentary debater, but as a caring and passionate advocate for others. Her involvement in mentoring high school students through her work at the Gonzaga Debate Institute and as an assistant coach at Gonzaga Prep, as well as her daily contributions to building a culture of inclusion on campus, has served as a shining light for her peers. Her dedication and commitment to making our campus and the world a better place should provide a model for others long after she graduates.
More about Emily
Future Plans:
I am planning on attending graduate school and hope to teach college students in the future. Until then, I hope to save up money to attend graduate school and look forward to developing my professional career outside of academia in Utah.
How has your major contributed to your professional or personal development?
My major, in addition to my participation in debate, has contributed to my professional development through strengthening my critical thinking and my public speaking skills. Both of these skills have been vital to my success at Gonzaga as they have helped me succeed in my academic career. Political science and debate have also contributed to my personal life through encouraging me to become involved in social issues and transforming this involvement into activism for gender issues.
What has been your proudest or most significant accomplishment during your Gonzaga career?
My most significant accomplishment while at Gonzaga was when a piece I wrote was published in Charter, a Gonzaga student journal. The piece I wrote encompassed my academic pursuits in political science, history, and women's & gender studies, working to unite my academic goals into one piece.