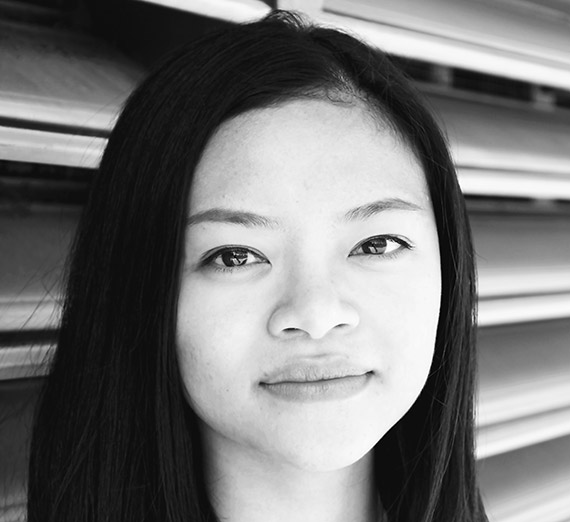 2019 Award: Academic Excellence and Citizenship Award for Theatre and Dance
Major: Theatre Arts, Performance Concentration
Hometown: Spokane, WA
Extracurricular activities: Writing, reading, spending time with loved ones, building my Spotify playlist, cooking, exploring coffee shops and restaurants
About the award
Each year, the Theatre and Dance faculty enjoy spirited debate about which of our excellent seniors most deserves recognition by the larger College and University for their accomplishments. We often have a wealth of options, and this year was no different, but it was Jennifer Phan who stood out the most and to whom we have awarded this honor. Jen came to our major a little later than some, but has distinguished herself over the past few years as a sponge. Not only has she earned a high GPA across the university, but she has eagerly soaked up every experience she can, from acting to directing to design and technical work, always with humility, grace, and a strong work ethic. She is, in many ways, the epitome of a theatre student – you come as you are, whenever you want; you jump right in and just start somewhere, anywhere; and you never miss a chance to try something new, no matter how skilled you become at one area or another. Jen is a gifted artist, but she doesn't only trust her talent; she combines it with hard work and a desire to grow. In that way, this award is not only about what she has accomplished here at Gonzaga. It's an acknowledgement that she has only just begun. Next Spring she will attend the prestigious National Theatre Institute at the Eugene O'Neill Theatre Center in Connecticut, and after that, the sky's the limit!
More about Jennifer
Future Plans:
I plan on attending the National Theatre Institute in Spring 2020 and completing a four-month training program in acting. I aspire to become a professional actor and storyteller.
How has your major contributed to your professional or personal development?
Theatre has helped me grow as an artist, to use my body and voice to share my narrative while inviting others to share theirs. I've grown as a designer, director, and – most importantly – as a friend, since theatre is all about community and celebrating people from all kinds of different backgrounds.
What has been your proudest or most significant accomplishment during your Gonzaga career?
The relationships I have established with my theatre friends and mentors. Choosing to switch my major junior year to theatre!