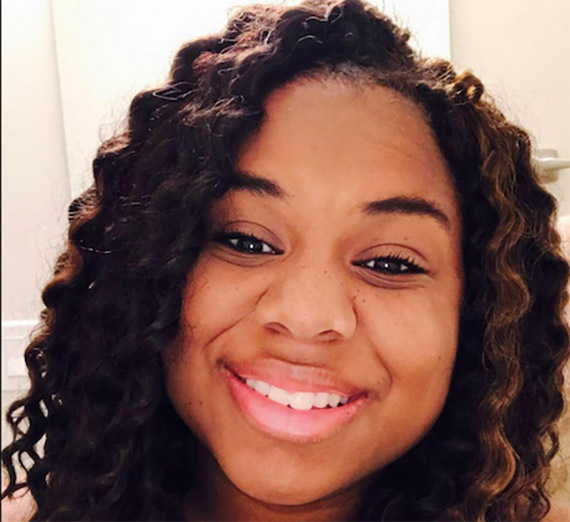 2019 Award: Outstanding Senior Student Award in Sociology
Major: Sociology and Criminology
Hometown: Tacoma, WA
Extracurricular activities: First Year Experience programs, Black Student Union
About the award
The Outstanding Senior Student Award in Sociology is awarded to honor an individual who demonstrates high academic achievement in their area of study (both in the classroom and outside), who can demonstrate an advanced understanding and ability to apply critical thinking within their field, has demonstrated their understanding of the sociological imagination in their written work and who actively participates in community service.

This year, the Outstanding Senior Student Award in Sociology, is awarded to Nodia Rogers, who has demonstrated an incredible level of social justice activism on campus, challenging us all to be intentional in and committed to creating a truly inclusive campus for all of our students. In addition, Nodia has been able to demonstrate deep sociological thinking and analysis in her coursework as a sociology and criminology double major. Despite juggling work, activism, and course work, Nodia has continually tackled difficult topics that are central to her lived experience—truly exemplifying how a sociological education can be applied to making the world a better place. Nodia has expressed that sociology (and criminology) chose her, rather than the reverse. That said, we as a department are so grateful that she put sociology on that major declaration form when she came to GU and as a result we got the opportunity to share her educational journey with her. We know that she will continue to do deeply meaningful work in the years to come.
More about Nodia
Future Plans:
Data and research.
How has your major contributed to your professional or personal development?
I believe that Sociology and Criminology teach individuals to understand the way that society functions and is organized. Through this understanding, individuals are then better equipped to support marginalized members of our society. Professionally, I feel confident entering into the field and having an understanding of the ways that this scholarship can create a better world. I believe that through my major, I have been given the tools required to do the work.
What has been your proudest or most significant accomplishment during your Gonzaga career?
A moment I am most proud of during my time at Gonzaga would have to be the time I have spent over the past two years in our department doing original research. My experience with the undergraduate research group has helped me to develop skills in research as well as to decide where I feel my scholarship fits in the field.