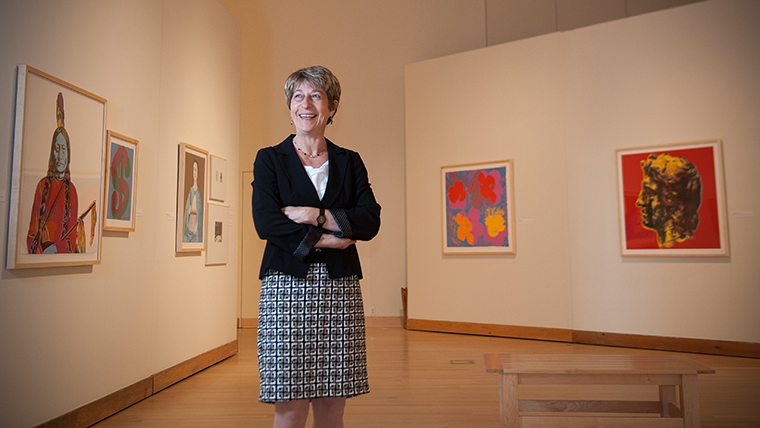 Welcome to the College of Arts and Sciences at Gonzaga University!
I am proud to be the Dean of a college faculty that demonstrates, on a daily basis, its dedication to students, and to the broader Spokane community. Arts and Sciences professors are passionate teachers, superb mentors, successful grant writers, productive scholars, and well-respected artists. In addition, College staff are caring professionals who will always put students first.
21st century teaching and learning takes place both in- and outside of the classroom. While college classes teach the skills of critical thinking and reasoning, communication, and analysis, we distinguish ourselves by involving majors in research projects and service learning activities to help them apply those skills for the benefit of others. Our goal is to prepare our students for leading meaningful, productive lives, and to act with compassion and with a strong sense of social justice.
As the largest college in the university, we have a long tradition of educating students to become ethical, conscientious citizens and leaders in their fields.
We are proud of our graduates as well. You can find Arts and Sciences alumni in all sorts of occupations; they are employed in the greater Spokane area, and all over the US and the world. Some pursue graduate and professional studies; others make careers in research. Some work in businesses, large and small, and others join the Peace Corps. Quite a few work for non-profit organizations.
I invite you to visit our web pages. Browse through our course offerings. Stop by our offices. Visit our exhibits of Art in the Northwest at the Jundt Museum. Attend a play at Magnuson Theatre. Have your book signed by a published author at our Visiting Author Series. Be inspired by scientists who explain the role of their work to the public. Listen to our student and faculty music recitals.
Please take the time to find out about these and other programs as you look through our websites. We welcome all of you!
Elisabeth Mermann-Jozwiak, Ph.D., Dean, College of Arts & Sciences