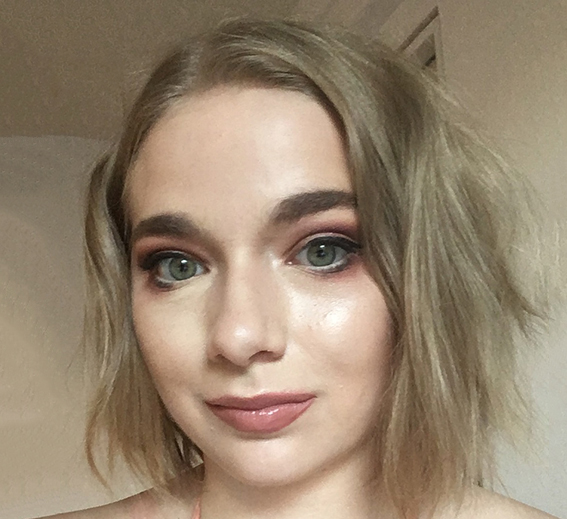 2018 Award: The Women's and Gender Studies Founders' Award for Excellence in Academics
Major: Political Science, Fine Arts
Minor: Women's and Gender Studies
Hometown: Gig Harbor, WA
Extracurricular activities: QSU
About the award
The Founders Award is named in honor of the seven women who, in 1991, established Women's and Gender Studies as an academic program at Gonzaga. As a way of acknowledging the relationship between feminist intellectual work and feminist praxis, each year the department gives out two awards: one for achievement in academics and one for achievement in activism.
This year's award for achievement in academics goes to Camille Walther. Camille is an exceptional scholar who brought intellectual rigor, insight, and commitment to every one of her WGST classes. In addition to excelling in her WGST minor, Camille finished her bachelor's degree with a double major in Art and Political Science in just three years. We are honored to have taught her, and we are excited to see to see what Camille creates in the future as a talented artist with a passion for gender justice.
More about Camille
Future Plans:
Pursue a law degree for human rights law and eventually advanced degrees in political science with the intention of practicing human rights law and ultimately teaching political science. In the meantime, I will take a year off from school to work.
How has your major contributed to your professional or personal development?
It has changed how I view the world, analyze situations, and solve problems, as well as helping me determine what I would like to do going forward and pursuing more advanced degrees.
What has been your proudest or most significant accomplishment during your Gonzaga career?
My senior year at Gonzaga—from choosing to graduate a year early, to being the president of Gonzaga's LGBTQ+ student union, to receiving this commendation and completing both my majors and my WGST minor—has been a formative experience.