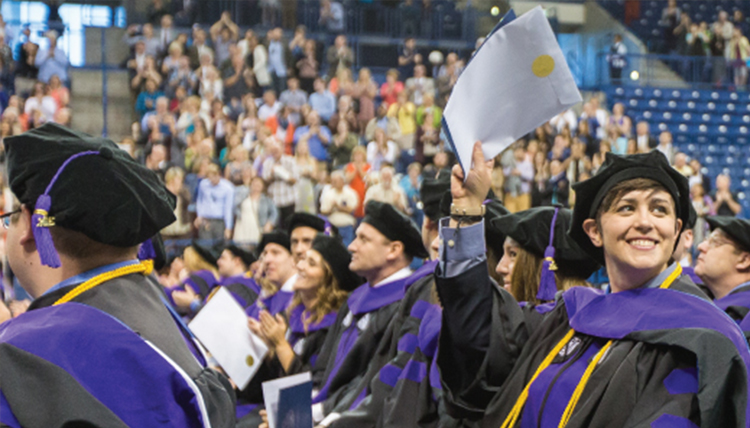 The Mission of Gonzaga Law
To provide an excellent legal education informed by our humanistic, Jesuit, and Catholic traditions and values.
The Vision of Gonzaga Law
To instill in our graduates the ethical values, substantive knowledge, and practical skills they need to become effective advocates and compassionate counselors. As a humanistic institution, we recognize the essential role of human creativity, intelligence, and initiative in the construction of society and culture. As a Jesuit institution, we are committed to educating the whole person to serve the public good, to engaging in a dialogue with all cultures and religious or ethical traditions, and to pursuing justice. As a Catholic institution, we believe that laws and legal institutions are subject to a moral order which transcends human whim and caprice. As a law school, we are committed to a healthy and respectful environment of free intellectual inquiry and exchange, and the protection of freedom of thought.
A Welcome to Gonzaga Law
We are committed to building a vibrant, diverse community that welcomes all regardless of religion, race, color, national origin, heritage, gender, age, sexual orientation, marital or veteran status, or disability.