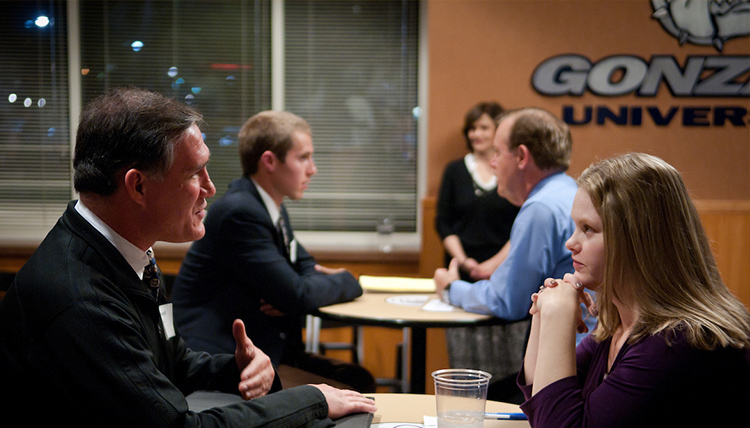 To schedule an appointment with the Center for Professional Development, use ZagLAW.
The Gonzaga University School of Law Center for Professional Development provides services for students, recent graduates, and alumni at any point in their professional careers. The CPD can provide assistance with:


Job searches, including currently available positions through Symplicity.
Mock interviews and resume review
Career change counseling
Developing networking contacts
Salary information
Outlining your career options
Plan job-search strategies
Targeted, effective cover letters
Prepare for interviews
The Center for Professional Development helps students identify and apply for internship programs around the country. Browse listings using ZagLAW.
Office Hours
Monday - Friday
8:30 a.m. - 4:30 p.m.
Also by appointment