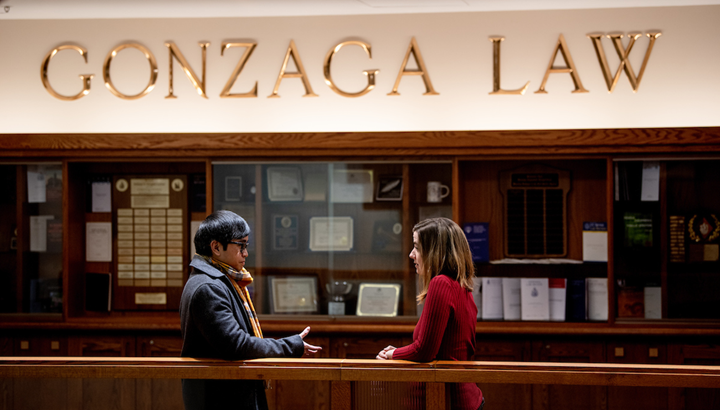 Mentoring Program for 2L/3L Students:
Gonzaga Law's Mentoring Program pairs participating 2L/3L students with an attorney mentor, either locally or across the country, who is actively engaged in the profession. The program is designed to:
Expand our students' understanding of the practice of law outside of the classroom
Expose students to the art and realities of practicing law through the perspective of a practitioner
Instill in students the pride and integrity of legal practice
Engage students one-one-one with qualified, committed attorney role models as a source of guidance and support regarding legal careers
Introduce students to the legal communities in which they will be working
Questions? Contact Assistant Director Nichole Wheir.
Smitty Teaching Fellows: Academic Support and Mentoring for 1L Students
The Smithmoore P. Myers Teaching Fellows Program ("Smitty Teaching Fellows Program") was founded in 2017. Through that program, interested 2L/3L students apply to become Smitty Teaching Fellows and those selected are paired with a group of incoming 1L students to provide academic support and mentoring as the 1L students adjust to their first year of law school. The Smitty Teaching Fellows Program is named after Smithmoore P. "Smitty" Myers (Class of 1939), the beloved, two-time Dean of Gonzaga University School of Law, who passed away in 2015 at the age of 101. Smitty embodied the very best of what it means to be a Gonzaga Lawyer: humble, generous in his service to others, and an exceptional attorney who made a truly defining contribution to the life and character of Gonzaga Law. The Spokane County Bar Association's Professionalism Award is also named in Smitty's honor.