Katharine Tylee Herz discusses clemency and blending public interest law and private practice
By Valerie Passerini ('08 J.D.)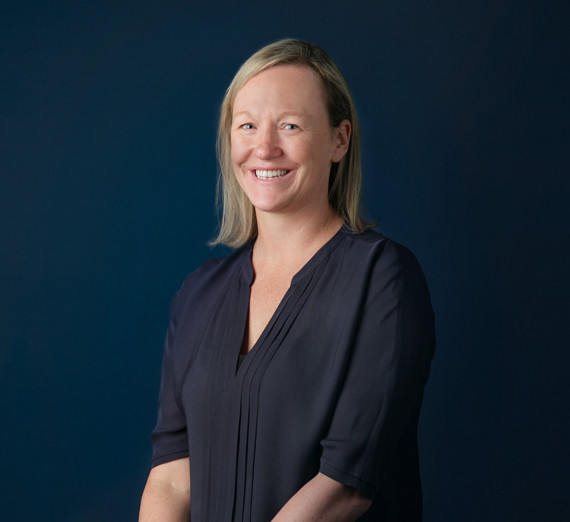 "You don't change the world with the ideas in your mind, but with the conviction in your heart." – Bryan Stevenson
The most common question law students are asked by non-attorneys is "What kind of law do you want to specialize in?" Many view the choice as either public interest law or private practice, but never both.
Katharine Tylee Herz's ('08) work with the Seattle Clemency Project is proof positive that the answer is much more nuanced. Tylee Herz, partner and employment law attorney in Davis Wright Tremaine's (DWT) Bellevue, Washington office, sat down to answer our questions about how she seamlessly blends two very different types of law.
How did you become involved in representing your client?
I was working on a pro bono criminal case and after that case had finished, a partner in our white-collar crime practice group asked if I wanted to work with him on a clemency case with the Seattle Clemency Project (SCP).
Were your employment law skills also applicable to this kind of work? If so, how?
Skills that most attorneys already have are the ability to tell a story and to advocate. Your ability to advocate starts to develop from that fifirst phone call and is strengthened during a process that usually lasts years. It culminates with the very public (TVW broadcast) oral argument in front of the Washington State Clemency and Pardons Board. In law school, you have to seek out opportunities like moot court to hone your oral advocacy skills, and as an associate it can take years before you're deemed ready to use them again.
What changes are you seeing in the industry around pro-bono work and diversity, equity, and inclusion?
More interviewees are asking about our firm's commitment to pro bono work and DEI (Diversity, Equity, Inclusion) efforts. I am lucky that my firm has a Chief Pro Bono officer with two staff who support her and who dedicate 110 percent of their time to our firm's pro bono efforts. Associates are encouraged to spend up to 144 billable hours annually on pro bono work.
Our firm also has a 5 percent goal for all attorneys to commit to at least 5 percent of their annual hours being pro bono.
Why do you think Washington state has had more clemency applications as of late?
Washington is a three-strikes felony state, but about a year and a half ago, second-degree robbery was removed as a three strikes offense. This was the first time the State Legislature updated the three-strikes-to-life since its passage in 1993. It's important to point out that clemency is often the only avenue for an early release since Washington abolished parole in 1984.
Legislators had tried to make nonviolent robbery (second degree robbery) exempt from the law since 2001 but it took 18 years to finally get the governor's approval.
The other factor is that prosecutors have more discretion now to resentence offenders. Senate Bill 6164 (which passed in April 2020 and was enacted into law that June), allows a prosecutor's office to petition the court to resentence a person "if the person's sentence no longer advances the interests of justice."
More recently, the Washington Supreme Court ruled that simple drug possession is no longer a strict liability felony. That law had been on the books since the 1950s and although RCW 69.50.4013 doesn't apply retroactively, you can see how it might affect the decision-making process of the clemency and pardons board. Additionally, there will likely be an increased
need for pro bono attorneys to represent individuals who are identified as candidates for resentencing pursuant to SB 6164 and/or the Blake case.
Tell us about Louie Barrow, your client who was recently released.
Mr. Barrow's clemency hearing took place in December 2018. The board voted in favor of clemency and sent their recommendation on to Gov. Inslee where his case was pending for over two years. There is an attorney in the Governor's Office who was responsive when I checked in, but it didn't make it any easier on Louie. I had to be really careful to manage his expectations and be transparent. There's a lot going on outside your control after the case is presented to the board. Once Gov. Inslee granted him clemency, we were told it would be a year and a half until his release. So it was a surprise, in the best way, that this changed to less than two months under an emergency order due to the increased risks of contracting COVID-19 in a prison setting. At the time of his release, Louie had served more than 23 years of a life sentence.
Now Louie is doing amazing! He's employed and takes a lot of pride in his work. He lives with his sister and spends his weekends getting to know his son (whom he has only known during his incarceration) and being grandpa to his grandson. He lives with the impacts of his actions every day and is making different decisions. He works for the Downtown Seattle Association making sure the parks and streets where he spent way too much time as a teen and young adult are clean, safe, and welcoming for all Seattleites.
I am honored to call Louie a friend. His grandson and my kids play together, and I see that continuing into the future. He is someone I know I will have as a friend for my entire life.
Any advice for law students considering this work?
When I read through my first clemency case file, I admit I felt out of my element; I almost turned the case down. But I am so glad I do this work. The most impactful part of this work is meeting with the clients whose day-to-day struggles on the inside make them weary, but no less unsure about the kind of life they're ready to live now and how much they've persevered and transformed. My pro bono clients teach me so much about how to appreciate every bit of life.
I would encourage law students to not wait until graduation to seek out opportunities. I wanted to go into criminal law after graduating, but ultimately ended up in private practice. I didn't start doing pro bono criminal cases until I had practiced for six years. It's more important that you can tell a story and have a conversation with someone than to recite statutes. This kind of work may seem terrifying at first, but when you can begin to imagine how terrifying it is to spend decades incarcerated without any hope to be released, that's when you shift your thinking to how you can help change the trajectory of someone's life.