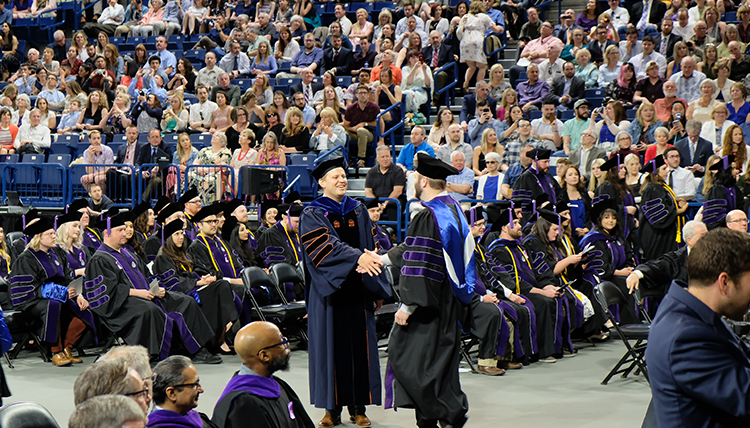 Gonzaga Law school alumni enjoy a host of benefits and services that allow graduates to remain close to the school.
Law Zag Online Directory
Find old classmates, update your information, network, and refer clients to other Zags.
Alumni News
Stay in the know with these resources:
Social media (Facebook, Twitter, Instagram, LinkedIn)
Monthly electronic newsletter
Gonzaga Law Magazine provides news of the law school, faculty, students and graduates. Make sure to send us your news and photo for the "Class Action" section. This yearly publication may also be viewed online.
Alumni Events and CLE
Law School alumni are invited to participate in a variety of alumni events through the Alumni & External Relations Office at the Law School (Zag Law community only), as well as through Gonzaga University's Alumni Office (for all Zags).
Events include networking, game watches, and luncheons both in the Spokane area and throughout the country. Additionally, alumni are invited to participate in a variety of conferences, lectures, and symposia that may offer CLE credit throughout the year. The Clarke Family Legal Ethics and Professionalism CLE is free to the Law Zag community.
Certifications and Verifications
The Law School Registrar's Office provides all forms of certification/verification for all law school students and graduates.
Chastek Law Library
Gonzaga Law Alumni, members of the local bar association, and local judges may use the library during operating hours, and may reserve circulating materials.
Loan Repayment Assistance Programs
The purpose of the two loan repayment assistance programs (LRAPs) – the General LRAP and John R. Clark LRAP – are to provide loan repayment assistance to a select number of our graduates who are pursuing careers in public service. Applicants with outstanding law school student loans, both federal and commercial, are invited to apply to the LRAPs.
Order a Transcript
Official transcripts can be ordered to verify that you have earned your Juris Doctor degree for a job application or other reasons. To order your official transcript online, click here or call the Registrar at (509) 313-3731. You may also order official transcripts in person at the Registrar's Office.