The annual Clarke Family Prize in Legal Ethics CLE is an annual Continuing Legal Education event focusing on the topic of professional responsibility. The Clarke Prize program itself originates in the Harvey and Harriet Clarke Fund for Professionalism and Ethics. Harvey Clarke was a well-respected jurist, and the Clarke family was deeply involved in the Spokane, Washington community. Consistent with the Clarke family's values, the Clarke fund was endowed in 1980 to support Gonzaga Law's commitment to promoting legal ethics for both law students and lawyers. The Clarke family legacy continued through William "Bill" Clarke, one of Harvey and Harriet's four children. Bill Clarke taught at Gonzaga Law from 1975 to 2005. He was a favorite among students and colleagues, in large part because of his own commitment to professionalism and ethics.
Regulatory Reform as a Means to Increase Access to Justice
April 15, 2021 | 12:30 – 2:30 PM PST
This event has been approved for 2 ethic credits in Washington State. For attendees needing credit in other states, a certificate of attendance will be sent to you after the event.
Event Program
(Subject to change)
The problem: an overview of the justice gap: Justice Himonas
How we got here: a history of legal services regulation and the unauthorized practice of law: Professor Rigertas
Solutions: exploring innovative legal services and regulatory response to increase access to justice: Justice Stephens
Regulatory objectives and the future of legal services delivery: Dean Perlman
About our Panelists
Justice Debra Stephens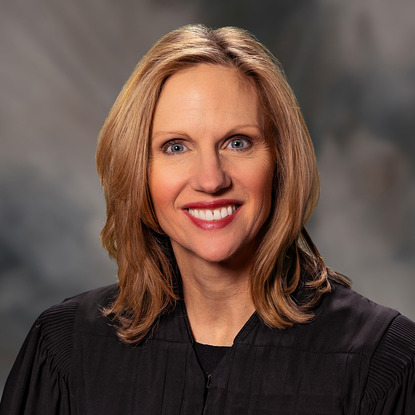 The Honorable Debra L. Stephens has been a member of the Washington State Supreme Court since January 2008 and served as the court's 57th chief justice. Justice Stephens previously served as a judge for Division Three of the Court of Appeals and is the first judge from that court to join the Washington State Supreme Court, as well as the first woman from Eastern Washington to do so. A native of Spokane, she practiced law and taught as an adjunct professor at Gonzaga University School of Law prior to taking the bench. For a full biography, please view the Washington State Supreme Court website.
Justice Constandinos Himonas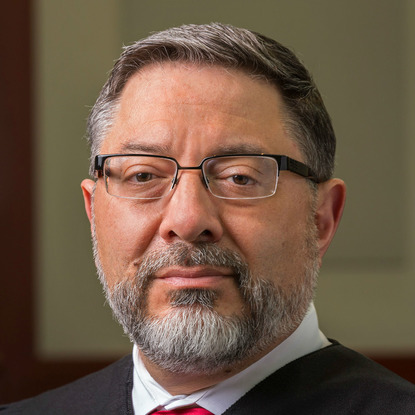 Justice Constandinos "Deno" Himonas was appointed to the Utah Supreme Court in February 2015. Prior to his appointment, he served as a trial court judge for over 10 years. Justice Himonas graduated Magna Cum Laude and Phi Beta Kappa in economics from the University of Utah in 1986 and received his Juris Doctorate from the University of Chicago in 1989. Upon graduating from law school, he returned to Utah and spent 15 years working as a litigator, focusing on complex civil litigation. For a full biography, please view the Utah State Supreme Court website.
Andrew M. Perlman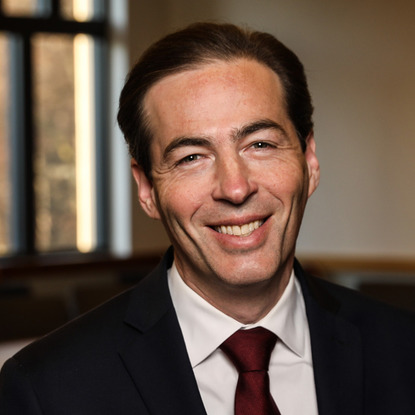 Dean Andrew Perlman is a nationally recognized voice of the future of legal education and law practice. Dean Perlman was the chief reporter of the American Bar Association's Commission on Ethics 20/20, which was responsible for updating the ABA Model Rules of Professional Conduct to reflect changes in technology and increased globalization. He also served as the vice chair of the ABA Commission on the Future of Legal Services, which produced projects and recommendations designed to improve how legal services are delivered and accessed. He was appointed by the president of the American Bar Association to serve as the inaugural chair of the governing council of the ABA's new Center for Innovation. Dean Perlman was the founding director of Suffolk University's Institute on Legal Innovation and Technology as well as the related Legal Innovation and Technology Concentration. For a full biography, please visit his Suffolk University webpage.
Laurel A. Rigertas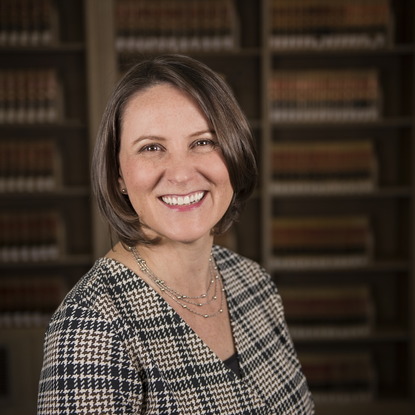 Professor Laurel Rigertas joined the Northern Illinois University law faculty in 2006. She teaches professional responsibility, torts, advanced torts and a mindfulness course for law students. She also coordinates the first-year course, "Introduction to the Legal Profession: History, Culture and Values." Professor Rigertas' research and scholarship focuses on the legal profession, particularly in the area of ethics, professionalism and access to the legal system. She served as the College of Law's Interim Dean during the 2019-2020 academic year. Prior to joining the NIU law faculty, Professor Rigertas practiced complex commercial litigation as a partner with Michael Best & Friedrich LLP in Chicago. For a full biography, please visit her NIU webpage.
Have questions? Feel free to email us at boorman@gonzaga.edu.