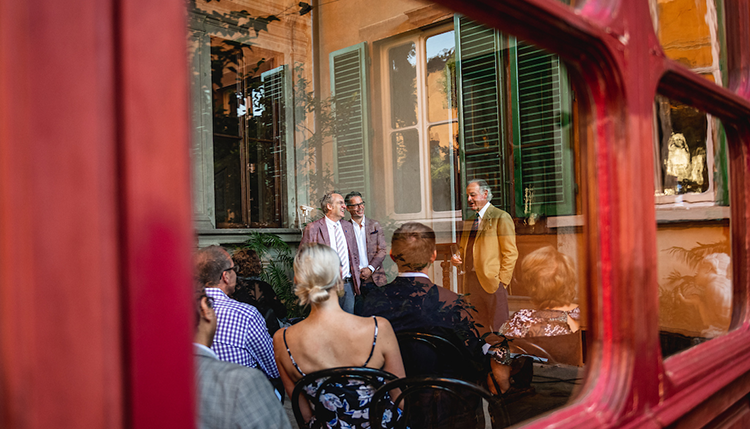 There are a variety of ways you can stay involved, from near or afar. We have programs that will fit your everyday busy schedule and still allow you to feel invested in the future of Gonzaga Law. If you are looking for a way to stay involved, pick from one of our many programs listed below and contact the Program Director.
Admitted Student Outreach
Do you have fond Gonzaga Law memories and wish to support the Law School in a way that doesn't require an extensive time commitment? You can do that by adding your name to the Admitted Student Outreach list. Share your GU Law experience with prospective students through an email or phone call. To participate, please contact the Admissions team.
Give a Financial Gift
Do you wish to support Gonzaga Law through a financial gift? You can do that by becoming an Annual Fund donor and supporting our student scholarships and programs through yearly gifts. Gonzaga Law strives for a high participation rate in this area. You can give online today through our online Giving Page.
Attend an event in your local area
We host luncheons, happy hours, pre- game socials, lectures and many more events in cities all over the country. To make sure you don't miss out, check the calendar of events and subscribe for free to our monthly E-News email. Our events are a great way to network with alumni and help bring a GU Law presence to your community!
Be a Moot Court Judge
If you want to interact with the students and relive some of your glory days become a moot court judge. It is a great way to get involved with the student body and have some fun while doing it. This is a one time commitment that would require four hours. Sign up to judge one of our Moot Court Competitions by completing the Student Competition Judge Interest Form.
Mock Interview Program
Do you remember your first interview? Were you nervous? Maybe you nailed it. Give back by volunteering to conduct mock interviews for students preparing for their interviews.
Your experience with job interview preparation and proctoring interviews for your firm will be beneficial for our students. You can participate by coming to the Law school or by opening up your office for students to come to you. With your help we can develop strong interviewing skills in our current law students. To participate, contact the Center for Professional Development.