Designed For Legal Education
Gonzaga University School of Law is housed entirely in one building that was opened in the year 2000. The four-story building is right next to the Spokane River and the Centennial Trail. On the Southeastern edge of the Gonzaga University campus, the School of Law was designed entirely for legal education. The school has classrooms, seminar rooms, and a two-story Courtroom in addition to offices and lounges for students, faculty, and staff. The three-story law library is available for student, faculty, staff, and community use; the quiet study rooms may be reserved for student use at any time the library is open. The in-house Cafe Lawte coffee shop serves espresso drinks, tea, sandwiches, and salads.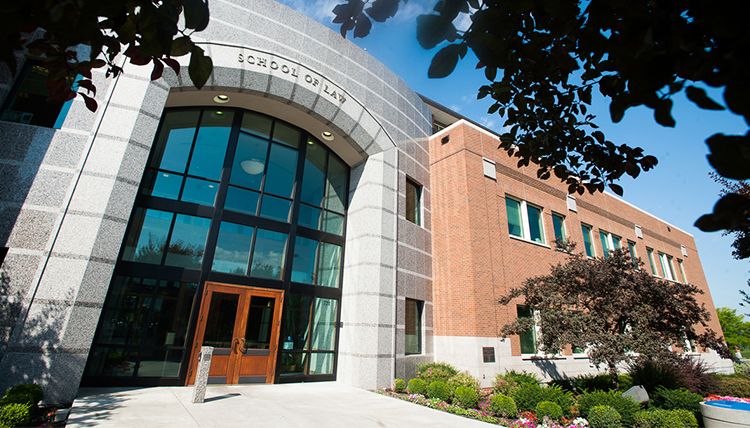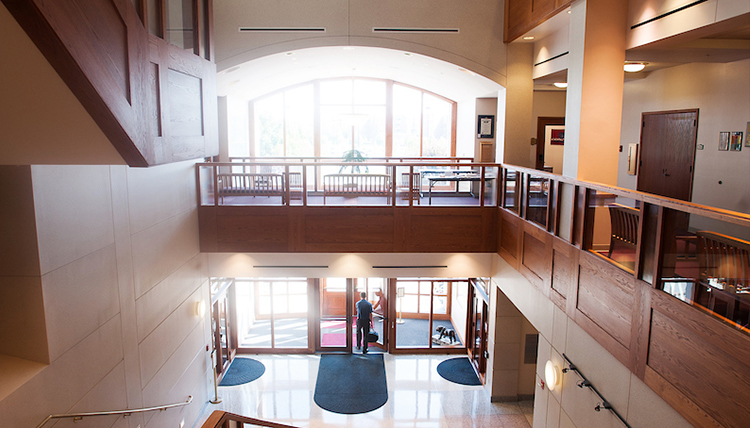 Instructional Technology
Each law school classroom and seminar room have ceiling-mounted LCD projectors, a guest connection to hook up your own laptop or media player, and full technology support. Classrooms and the Courtroom have microphones and audio support. The Technology department maintains a full list of instructional technology available in each room. The building also has wifi available throughout.
A Connection To The Community
The School of Law sits less than a mile from Spokane's downtown via the Centennial Trail, in the midst of a higher education district that includes three University campuses. Gonzaga Law students are also members of the Gonzaga University community, and may utilize all that the Gonzaga campus has to offer, including membership in the Rudolph Fitness Center, just a few steps away from the front door of the Law School.