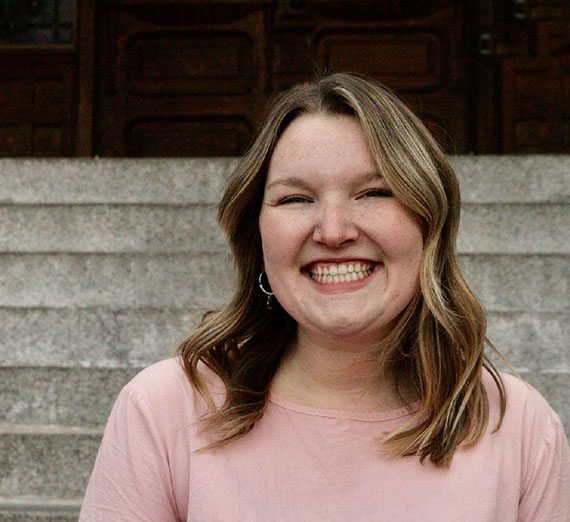 2021 Award: Community Engaged Learning Student of the Year
Major: Sociology and Communication Studies
Minor: Solidarity and Social Justice
Hometown: Enumclaw, Washington
Extracurricular activities: CCE Connections Youth Mentor/ Leader; GSBA Vice President
More about Taylor
Future plans:
I want to work in student affairs in higher education! I would love to move to Portland, Oregon- because PNW will always be home.
How has your major contributed to your professional or personal development?
My majors have allowed me to learn and grow in my own understanding of the ways power and identity influence the social spheres I inhabit. I think that my majors/minors are constantly in conversation with each other which allows the learning to transcend from one class to another. Sociology teaches me the systemic injustices embedded in our institutions whereas Communication Studies teaches me how these are reinforced in micro and macro interactions while Social Justice gives me hope towards an equitable future. These studies have allowed me to learn about myself, where I come from, what privileges I have, ways in which I have been socialized, and the intricacies of who I am. All of which contribute to the ways I interact personally along with professionally. More than just my majors, the holistic education I have received during GU has given my perspective.
What has been your proudest or most significant accomplishment during your Gonzaga career?
I can't say a moment I am proud of or something I accomplished, but I can say a moment that stands out in my Gonzaga career. The best moment I have had during my GU career is meeting my mentees mom at a holiday event last winter. In this moment, I saw myself in my mentee's eyes. I also come from a hardworking single mother and in this moment sitting with them both, I felt less alone. During my time at Gonzaga, I have always been challenged with fitting in among my peers that come from a higher SES, and stable two parent homes. I knew during this moment with my mentee and his mom chatting over cookies that this would be my Zag moment. A moment where I felt less alone, a moment where I knew relationships were being formed, a moment where I knew reciprocity.