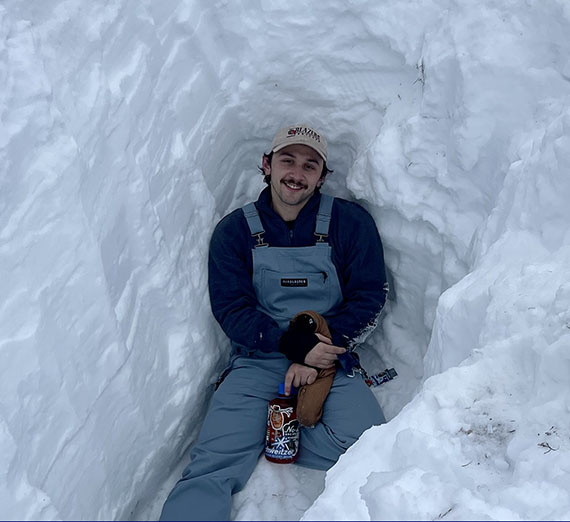 2021 Award: Environmental Studies Stewardship Award
Major: Environmental Studies
Minor: Political Science
Hometown: Mount Laurel, New Jersey
More about Robert
Future plans or career aspirations:
I am looking to further my career in conservation work by continuing to assist in riparian restoration efforts throughout the Spokane Watershed. I am hoping to take my collective environmental experience and put it towards pursuing a career in one of our federal land management agencies.
How has your major contributed to your professional or personal development?
The Environmental Studies major displayed to me fully the magnitude of the greater Spokane region, and the opportunities that come with being an active community member in this place. I have grown both tangibly and intangibly in my time at Gonzaga, while attempting to develop an ecological conscience that informs my decision making.
What has been your proudest or most significant accomplishment during your Gonzaga career?
The Environmental Studies major reinforced that have a passion for working outdoors, and when the opportunity arose, I began an internship with The Lands Council as a Riparian Restoration Technician. While I am proud of much of my work, the experience of caring for riparian vegetation and seeing tangible growth throughout one growing season has inspired me to continue a career in restoration and conservation.