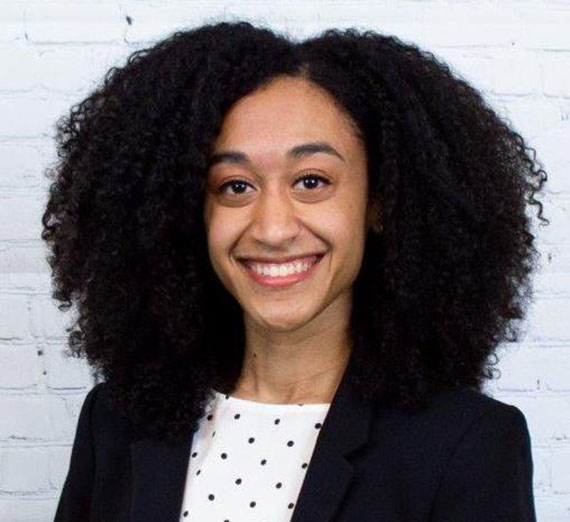 2021 Award: The Women's and Gender Studies Founders' Award for Excellence in Activism
Major: Political Science
Minor: Women's and Gender Studies & Critical Race and Ethnic Studies
Hometown: Spokane, WA
Extracurricular activities: Black Student Union, Social Justice Peer Educator, Center for Cura Personalis Marketing Work-study.
About the Award
Future plans:
The Founders' Awards are named in honor of the seven women who, in 1991, established Women's and Gender Studies as an academic program at Gonzaga. As a way of acknowledging the relationship between feminist intellectual work and feminist praxis, each year the department makes two awards: one for achievement in academics and one for achievement in activism.
More about August
I was born and raised in Spokane, Washington and had a dream to attend Gonzaga University since I was six years old. My senior year of high school, I received the Act Six Scholarship to Gonzaga which is focused on leadership, service, and faith. I am passionate about racial equity, gender justice, and mental health awareness and access. Learning to advocate for myself and promote a more inclusive campus has been at the center of all my involvements at Gonzaga. I became a Social Justice Peer Educator my sophomore year and gave presentations on diversity and inclusion throughout multiple campus departments. I was heavily involved in student activist groups on campus and was a student representative on the Critical Race and Ethnic Studies faculty search. The CRES minor is the product of student activism and I am lucky to have worked alongside other passionate students who wanted to make Gonzaga a better place for students of color.
Future plans:
My future plan is to work in politics and government in a role that advocates for marginalized populations. I am also interested in pursuing a master's degree in counseling or social work and become a therapist for people of color.
How has your major contributed to your professional or personal development?
I am extremely passionate and proud to be a women's and gender studies minor and a political science major because of the extreme importance of both gender and state, local, and national politics on our lives. My minor and major have helped me become informed and empowered to get involved in local politics and be aware of what is going on in my community. I decided on my minor and major because throughout my coursework I was able to not just learn about inequalities within our political system, but also work on political action projects where I could put advocacy in practice. For example, in some classes I have written letters to my state and local representatives about inequalities to be aware of, and what bills they should sponsor for tangible change. Together, my minor and major gave me real life experience of researching politicians and promoting causes I am passionate about. I know how to use my voice against gender and race based injustice and be involved in our complex political system.
What has been your proudest or most significant accomplishment during your Gonzaga career?
During my time at Gonzaga, I was able to attend conferences on diversity and inclusion and meet some of the national leaders of social justice and social movements. As I learned more about social identities, diversity, and oppression I used my knowledge to serve my own community. For three summers in a row, I worked at the YWCA and led a camp called Transformations. This weeklong female empowerment camp was focused on giving community to young women who experience race-based bullying in Spokane. I led workshops on natural hair care, systematic oppression, and the importance of healthy relationships. As a young girl I also experienced the dehumanization of race-based bullying, so being able to provide a space of pride and empowerment for women like me was the best experience I had during college.