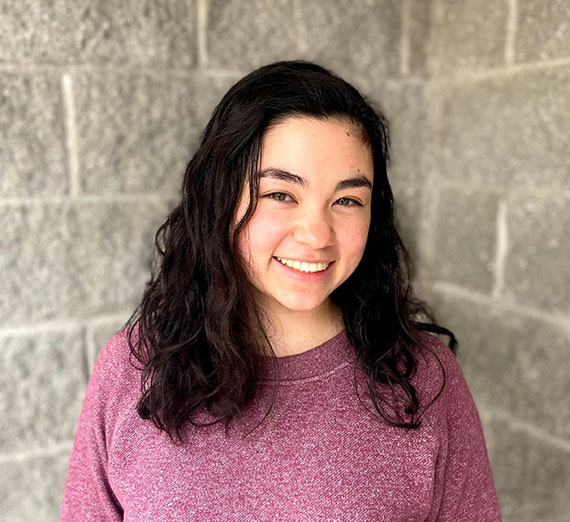 2021 Award:
Martin P. Blum Scholarship for Excellence in French
Major:
History, Philosophy, French
Minor:
Political Science
Hometown:
Corvallis, OR
Extracurricular activities:
Bulldog Band, CCE Connections, Alpha Sigma Nu, Honors Program Council
More About Cora
I am a junior at Gonzaga; I enjoy spending time with my friends and family, riding my bike, hiking, skiing, and reading in my free time.

Future plans or career aspirations:
I am hoping to spend a year in France as an English teaching assistant after graduation, and as of now my longer-term plan is to attend law school.

How has your major contributed to your professional or personal development?
I have loved studying French since high school, and it has been a privilege to work with the French department and especially Professor Semple. Working on my French has given me the skill set and advantage of knowing another language as well as a great appreciation for the French language and the history and culture of France.

What has been your proudest or most significant accomplishment during your Gonzaga career?
I am very proud of the exhibit on the French city of Lyon that I created for an internship with the library my sophomore year. On a personal level, I have had many new experiences, met many amazing people, and experienced a lot of growth at Gonzaga that I am very grateful for.