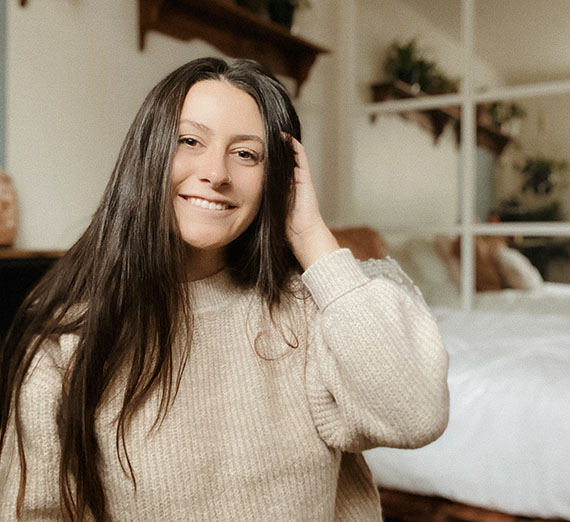 2021 Award: Flannery Award for Excellence in Religious Studies
Major: Religious Studies and Theatre Arts
Hometown: Burien, WA
Extracurricular activities: GUTS, Boone Street Hooligans, Second Stage/Mainstage Theatre Productions, THIRST.
More about Ruby
Future plans or career aspirations:
In the fall, I will begin a Master's program. I am moving to the east coast for a Master of Divinity! I am still figuring out exactly what I want to do with my future; however, I am increasingly interested in youth ministry and education. I am also still considering going into non-profits!
How has your major contributed to your professional or personal development?
My major has helped me to become a more open and understanding person. My classes have been discussion based courses that have helped me to hear other opinions and fortify and clarify my own stance. Religious Studies is a program that has allowed me to understand a facet of the human experience, as well as look critically at the ways that religion overlaps with the public sector.
What has been your proudest or most significant accomplishment during your Gonzaga career?
My most significant accomplishment is simply finishing a degree at Gonzaga. It has been a long and bumpy ride as a first generation college student, and there were many times that I felt lost, alone, and unsure if I would make it through. But now, here I am, graduating from an incredible institution and headed off to another. If I had to pick a more specific moment, though, it has been the summer opportunities that were opened up to me. Each summer, I have been blessed with an internship to further discern my plans. This past summer, I was working at a teen impact center for homeless and low-income teens in Spokane as well as providing a summer camp for children in Spokane family shelters. This experience really revitalized the passion that Gonzaga had sparked in me!