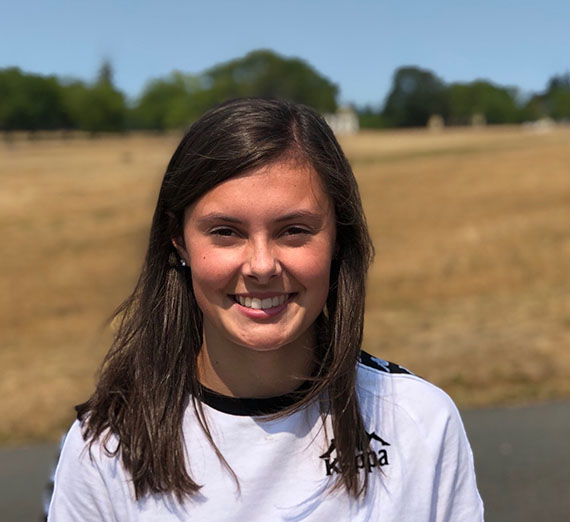 2021 Award: Excellence in Italian Studies
Major: Business Administration (concentrations in International Business and Finance)
Minor: Italian
Hometown: Shoreline, WA
Extracurricular activities: Alpha Kappa Psi, Setons of Gonzaga, Intramurals
More about Jessie
Future plans or career aspirations:
I am hoping to work abroad in the future for at least a few years in London or maybe somewhere in Italy. Hopefully I can work in the finance field and be able to use some of the Italian I've learned so far.
How has your major contributed to your professional or personal development?
I have definitely been challenged in the classroom through some of the harder courses I've taken, but I have also found myself learning a lot outside of the classroom through networking and through the treks that CPD offers to Gonzaga students.
What has been your proudest or most significant accomplishment during your Gonzaga career?
I think my proudest accomplishment has been the service I have done in the community because it wasn't always easy, but I was able to learn a lot and feel more connected to Spokane through firsthand interactions with the people I was serving.