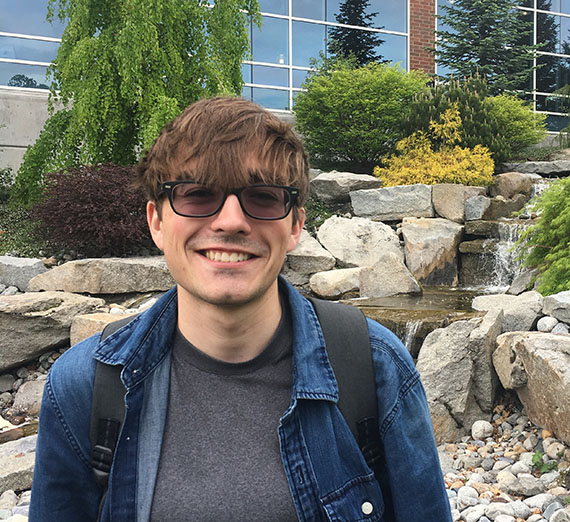 2021 Award: Costello Outstanding Senior English Major Award
Major: English Literature Concentration, Political Science
Hometown: Spokane, WA
Extracurricular activities: Aside from reading, I enjoy watching movies.
More about Jacob
Future plans or career aspirations:
I am considering a graduate degree in narrative theory—specifically focused on the rhetorical usage of narrative by particular groups to further political agendas.
How has your major contributed to your professional or personal development?
I've learned how to approach texts as sites of cultural re-production and how narratives inform a more nuanced understanding of myself and others. From my exposure to film studies and my research of political theory and legislation, I've learned to apply critical theory to texts of different mediums as well. These skills have made me a better reader (and a better re-reader) which has fostered a commitment to inclusivity and empathy for those with whom I share a common space.
What has been your proudest or most significant accomplishment during your Gonzaga career?
The relationships I've built between my peers and my professors, who have facilitated the bulk of my learning, are my most valuable accomplishments. I owe much to their patience and assurance of my potential—perhaps especially when I had trouble seeing it.