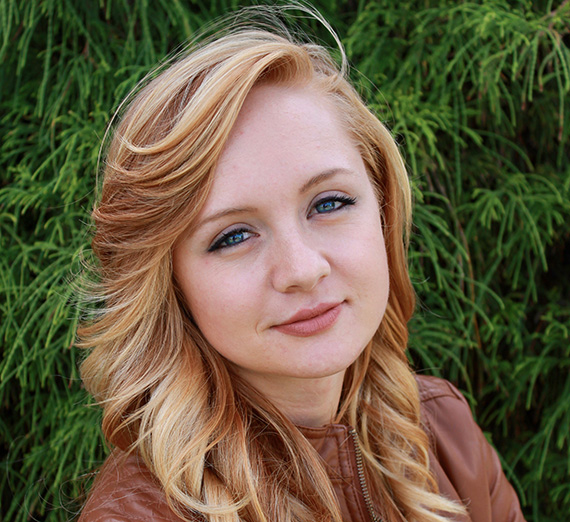 2021 Award: Merwin Award
Major: Music Education & Instrumental Performance
Minor: Conducting
Hometown: Canby, CA
Extracurricular activities: Concertmaster for Gonzaga Symphony Orchestra, "Youth Innovates" Orchestra Camp mentor, Gonzaga Saturday Literacy Program mentor, amateur composer, and a big fan of spending time outdoors.
More about Ariah
Future plans:
First step: Making it to graduation in May! Then, if all goes as planned, I am headed to grad school this coming fall to get a master's degree in violin performance. Eventually, I would love to play in a professional symphony, teach private lessons, become involved in the organization, administration, and conduct youth orchestra programs, and maybe even teach at the university level. I am aware of the incredible difference that music made in my life as a child and the lasting effects it continues to have. The recent global pandemic has forced me to realize that the profession I am entering into may look different than I initially anticipated. However, I believe, as human beings, we will find ways to adapt to our circumstances and continue to share the gift of music and the arts with one another. I want to be a part of that movement.
How has your major contributed to your professional or personal development?
While studying music here at Gonzaga University, I have had incredible opportunities to learn from and network with people that I would normally have never come in contact. I have learned so much from the world-class soloists who have come to perform with our symphony, local professional musicians, and the amazing faculty we have on campus. I came to GU from a rural area of California with huge dreams but a finite knowledge of the world of music and the field as a profession. Gonzaga gave me the atmosphere and resources to grow and learn exponentially within the last four years. I hope to take what I have learned during my time here and continue to grow as a person and a musician in the years to come.
What has been your proudest or most significant accomplishment during your Gonzaga career?
As I look back at my time here, I am overwhelmed by all of the experiences I have had, things I have learned, the confidence I have gained, and relationships I have made while pursuing an education in music. My favorite moments coincide with performances that I have been privileged to be a part of: symphony concerts, the opening of the new MWPAC, faculty recitals, and projects with the GU choirs. I loved the opportunities for collaboration because when I am playing the violin, compose, and perform with other musicians; I am reminded of what it feels like to be alive, to share that human connection. I focus so much of my time on individual study and hours spent in the practice room. When all of the hard work culminates into a brilliant performance, I reflect on how far I have come and of the incomprehensible power of music to reach out and transform people's lives. That is why I started my journey in the first place and what keeps me moving forward.