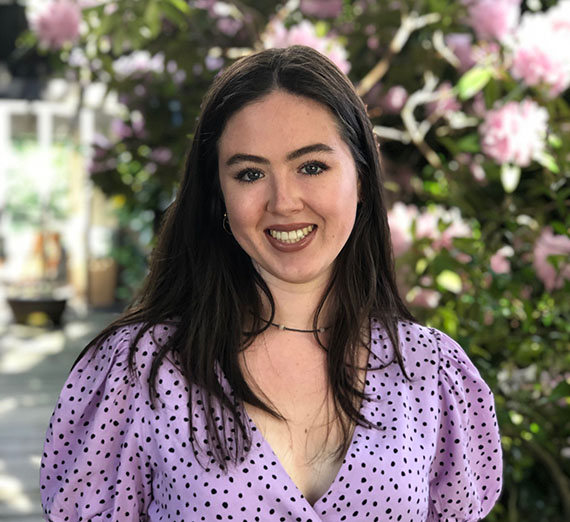 2021 Award: Senior Art Award
Major: Art
Hometown: Seattle, WA
Extracurricular activities: Recreational tennis, volunteering with Spokanimal, travel, member of Gonzaga cultural clubs
More about Olivia
Future plans or career aspirations:
Because of the wonderful experiences I have had with the faculty and staff of the GU arts department, I hope to return to school to receive an MFA with the hopes of becoming a college professor. I dream of teaching printmaking and drawing. In the meantime, I will be applying for art residencies all over the world and art grants so that I can continue using my studio art foundation and knowledge after graduation.
How has your major contributed to your professional or personal development?
The culmination of these four years of art school here at Gonzaga has led me to find the artist that I am today. I have been able to build my confidence in my abilities to create, learned how to ask for help, and overall, the ambition and motivation to continue studying art and spreading that knowledge with others.
What has been your proudest or most significant accomplishment during your Gonzaga career?
I am receiving this Senior Art Award just a week before my installation in the Senior Art Show at the Gonzaga University Urban Arts Collective. This award and my success in finishing the biggest project I have ever completed has given me even more solidification in my ability to succeed beyond Gonzaga University after graduation.