Teaching collaborative local dispute resolution. Facilitating access to justice.
The Gonzaga Mediation Project is an opportunity for law students to build skills in conflict resolution through theory, simulation, and real-time mediation disputes. This three-semester project focuses on psychological, communication, and negotiation aptitudes necessary for being a successful mediator, advocate, and neutral. This project provides law students a chance to apply measured competencies through mediation disputes and local small claim court cases.
Alternative Dispute Resolution Course*
Form skills and understanding of alternative dispute resolution.

Advanced Mediation Externship Practicum*
Work with expert mediators and apply skills to mediating conflicts.

Mediate Disputes*
Mediate live local disputes and small claims court cases.
*Completion of program requirements entitles students to a distinction on diploma.
Special thanks to Associate Dean Kim Pearson, The Gonzaga Mediation Project's Program Director and Founder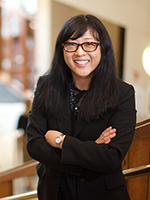 For more details, contact co-organizers:
Samantha Meyers
smeyers2@lawschool.gonzaga.edu

Braden Agueros
bagueros@lawschool.gonzga.edu