Mission Statement
Businesses need legal advice and services that assist them in complying with the law and in pursuing their legitimate interest in enriching owners and investors. They also need legal advice and services that guide them into ethical practices that further the common good. Gonzaga's School of Law, through its Center for Law, Ethics & Commerce, helps train lawyers and law students to provide such advice and services, thereby extending the School of Law's commitment to furthering social justice in all dimensions of society.
About the Center
The Center for Law, Ethics & Commerce was established in 2006 and has been one of the nation's leaders in providing both law students and lawyers with the skills they need to be effective business-minded advocates. Substantially expanded in 2019, the Center now offers students interdisciplinary programming in business, technology, and innovation – all with an eye toward the public good.
The Center engages in a variety of cutting-edge programs and initiatives. The Center:
Hosts events that bring national experts to speak on law, ethics, and business topics;
Sponsors clinical legal education, including through participation in a nationwide project to shape the law by authoring amicus curiae briefs on commercial law issues;
Publishes The Transactional Lawyer newsletter, which informs lawyers around the country of recent legal developments that offer practical advice on how to structure transactions and document deals;
Sponsors the Gonzaga University Wine Institute, which offers a first-of-its-kind certificate in the business and legal aspects of the wine industry;
Coordinates interdisciplinary programming across campus, including with Gonzaga's School of Business Administration and School of Leadership Studies;
Supports and promotes faculty scholarship, conferences, and presentations, particularly among junior scholars;
Serves as a research hub for faculty, students, and scholars interested in business and technology;
Promotes curricular offerings on experimental, creative, and cutting-edge topics in business, leadership, and new technology; and
Fosters community and alumni relationships at the intersection of law, ethics, and commerce.
The Center works closely with the Executive JD Program, the Gonzaga University Wine Institute, the Clarke Prize Program, and the Commercial Law Amicus Initiative. It is affiliated with the Tax Law Clinic and Business Innovation Clinic.
Leadership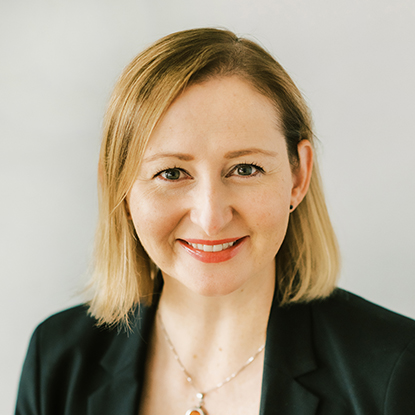 Director for the Center of Law, Ethics, and Commerce
Associate Dean for Faculty Scholarship & Associate Professor of Law