At Gonzaga University, we acknowledge the various pathways students take in pursuit of their higher education goals. You started your undergraduate journey in your own unique way – now let Gonzaga help you accomplish it.
---
Outcomes of a Gonzaga Education
Eligibility for Transfer Admission
The transfer application process is intended for students who have graduated high school and have enrolled in college coursework after high school graduation.
To apply for admission as a transfer student, you will want to meet the following minimum requirements:
Cumulative college GPA of 2.7 or better. We also recommend that your most recent coursework be completed successfully.
You must be in good standing at your current or most recent institution. Gonzaga University does ask whether an applicant has a school disciplinary record or criminal history. An applicant will not automatically or unreasonably be denied admission due to criminal history or disciplinary action. However, additional information may be requested to provide greater context to the nature and timing of violations prior to an admission decision being made.
Complete the transfer application and forward all materials requested.
Required application materials are determined by the number of college credits you have earned at the time of application.
Students who apply with less than 30 semester / 45 quarter credits earned: You must meet high school admission requirements and successfully complete at least one term of college coursework.
Program Specific Requirements
Effective Spring 2024: To apply for Engineering majors at Gonzaga University, applicants only need to indicate Engineering as their intended major on the application for admission. If admitted to Gonzaga, students will be automatically placed in that major if the student enrolls at the University. The School of Engineering and Applied Science offers five Engineering programs: Civil, Computer, Electrical, Mechanical, and Engineering Management. A student placed in Engineering has access to any of these programs. Students are encouraged to take college calculus.

*For students applying for Fall 2023, please contact Transfer Counselor, Lindsey Spencer
Applicants who have earned a bachelor degree previously and wish to pursue a second undergraduate degree may apply to Gonzaga using the transfer admission process. As a post-bac student, a minimum of 30 semester credits must be completed in residence to qualify for a Gonzaga degree. Depending on your prior degree coursework, you may also be required to complete additional core and/or major requirements. As a post-bacc student interested in the health professions field, explore our Health Professions Pathways Program to learn about how Gonzaga can help you accomplish your goals.
Post-bacc applicants are not eligible for institutional aid, such as scholarships and GU grant funding, but may be eligible for FAFSA funding. Tuition as a post-bac is discounted and you can review costs here. If you are interested in learning more about general core curriculum waivers as a post-bac, you can review further information in the Academic Policies found Gonzaga's in undergraduate catalog under section F.
In addition to meeting transfer admission criteria, international applicants should review and submit any additional requirements for International Transfer Applicants
*Nursing: Gonzaga's undergraduate Nursing program is not available to transfer, post-bacc, or reapplying students.
---
How to Apply
Before a transfer application can be reviewed for an admission decision, all required materials must be submitted to the Office of Admission.

Students applying with less than 30 semester / 45 quarter credits earned:
Transfer Application ($50 app fee)
Teacher Recommendation
Final High School Transcript
Official College Transcripts (from all institutions attended, including college in the high school)
SAT/ACT Test Scores *Gonzaga is test optional (excluding homeschooled students with less than 30 semester credits and international students are required to submit a test score to demonstrate English proficiency through TOEFL, IELTS, Duolingo, iTEP, SAT, or ACT)
Students applying with more than 30 semester / 45 quarter credits earned:
Transfer Application ($50 app fee)
Teacher Recommendation
Official College Transcripts (from all institutions attended)
Please submit application materials to the following:

By Mail:
Office of Admission
Gonzaga University
502 E Boone Ave
Spokane, WA 99258-0102
By Email or Electronic Delivery Service: admissions@gonzaga.edu
By Fax: 509-313-5780
Fall Semester applications are due:
March 1st –Financial Aid priority deadline
June 1st – Final fall application deadline
Fall Enrollment Decisions are due July 1st
Course registration for fall transfers begins in early May.
Spring Semester applications are due:
November 15th – Final spring application deadline
Spring Enrollment Decisions are due December 1st
Course registration for spring transfers begins early December.
For additional information as a transfer student, check out our Transfer FAQs and TVRAS resources! If you have further questions, please contact Lindsey Spencer, spencerL2@gonzaga.edu or 509-313-6579.
---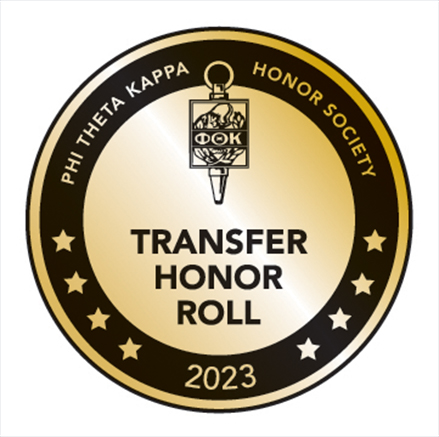 Gonzaga University is one of 150 colleges and universities to be named to Phi Theta Kappa Honor Society's 2023 Transfer Honor Roll in recognition of the dynamic pathways we have created to support transfer students.
---