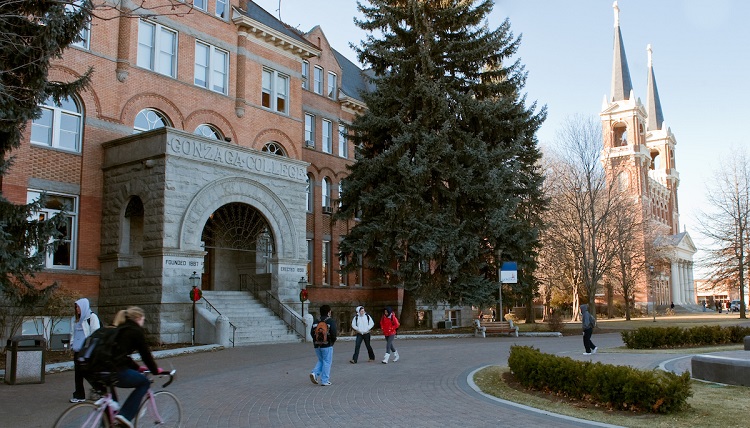 What does it cost to attend Gonzaga?
Figuring out your expenses starts with determining the total cost of your attendance for one academic year. Besides calculating obvious costs such as tuition, fees, room and board, you should add estimated costs for books, personal expenses and travel.
The Financial Aid Office reviews the average costs of each of these items every year and, using that figure, establishes a "budget" for its students. The budget varies depending upon whether a student is living on campus, off campus or at home with his or her parents. Although it is impossible to know precisely what an individual student's exact cost of attendance will be, the budget we establish for determining financial need attempts to consider most variable costs. The Out-of-Pocket Cost Worksheet can help you estimate your expenses. This is a good way of budgeting expenses and determining the types of costs for which you will need to plan. Keep in mind that the cost of travel or other transportation-related expenses, as well as money for supplies, books and other items are often overlooked in planning for college.
2021-22 Undergraduate Cost of Attendance (Budget)
| | | |
| --- | --- | --- |
| Item | On Campus Cost | Off Campus Cost |
| Tuition | $47,560 | $47,560 |
| Required Fees | $910 | $910 |
| Room* | $6,922 | $5,562 |
| Meals* | $6,270 | $5,325 |
| Books & Supplies | $1,212 | $1,212 |
| Loan Fees | $87 | $87 |
| Personal Expenses | $2,068 | $2,068 |
| Transportation | $1,632 | $1,632 |
| Total | $66,661 | $64,356 |
* = Weighted Average of Available Options