---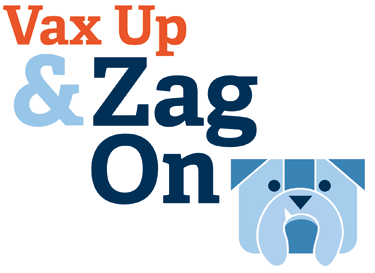 Gonzaga is requiring all campus-based students to provide proof of full COVID-19 vaccination prior to the start of Fall Semester 2021. Vaccination is also required for all faculty, staff and administrators.
This decision is informed by several key factors, including:
The moral, ethical, and legal obligation to endeavor to create and support a reasonably safe and hazard-free campus and work environment for our students, faculty and staff;
The fact that vaccination is supported by local, state, and national public health agencies as the primary tool for preventing COVID-19, and ending the pandemic;
The belief that immunization creates the best opportunity for resuming "normal" campus activities, including in-person instruction, shared residence hall spaces, communal dining, student sports, recreation and performance activities – many of which are fundamental to the holistic educational experience to which we are committed; and
The many challenges the Gonzaga community faced last year managing infections, and the desire to expend as few resources as possible on COVID-19 testing, isolation and quarantine services.
More information is below. If you have any questions that are not addressed here, please contact the Gonzaga University COVID Hotline at (509) 313-7070.
Students
As announced on June 10, 2021, all campus-based undergraduate, graduate and law students must submit proof of full COVID-19 vaccination or exemption (by August 6) in order to participate in in-person, campus-based programs and activities beginning Fall Semester 2021.
Students in programs that are offered partly on campus/in person must submit proof of COVID-19 vaccination. Students in graduate programs that are offered exclusively online are not required to submit COVID-19 vaccination proof or documentation. However, we encourage all students, regardless of program or course delivery mode to get fully vaccinated against COVID-19.
The University's FERPA/HIPAA-compliant process for receiving proof of student immunizations has been modified to include COVID-19 vaccine status. The process  to upload your status  is easy:
Click on the COVID-19 Student Vaccination Portal button below.
Enter your Gonzaga University login username and password.
Follow the steps in the portal to indicate vaccination status and upload your documents.
Upload Your Vaccine Status or Exemption by August 6
We know that the COVID-19 vaccine is a sensitive subject, and we want you to know that we are here for you with resources and support if needed.
The deadline for submitting your COVID-19 vaccine status in the student portal is August 6 and we wanted to provide answers to some of the questions that may be on your mind:
Vaccine verification process
We recognize that our students may be at different stages of their vaccine verification journey. As such, please see the three categories below for information based on your current status update:
I already updated my vaccine status in Medicat. Do I need to do anything else?
Thank you for updating your documentation! The last thing we need from you is to Acknowledge Your Risk in Zagweb. Additional information about this process will be shared soon.
I have started updating my vaccine status in Medicat but haven't completed it. What do I need to do at this point?
We appreciate that you have started your vaccine status update and encourage you to complete it as soon as possible. If you need assistance locating a COVID-19 vaccine in your area, visit https://www.vaccines.gov/. If you have any questions about the process or about exemptions, please call Health and Counseling Services at (509) 313-4052.
I have not started my vaccine verification process in Medicat:
If you are a student planning to be on campus this fall, you must start the vaccine verification process in Medicat as soon as possible. If you do not begin the process by August 6, an enrollment hold will be placed on your account (please see below for additional information about enrollment holds). Once you have started your process, please reach out to Health and Counseling Services at (509) 313-4052 to let them know and the hold on your account will be removed.
Enrollment holds
A hold on your enrollment means that you will not be able to register for or drop classes, attend classes, or access facilities on campus. When a hold is placed on an account, an email will be sent to that student. Once you complete vaccine documentation and it is verified (you will receive a confirmation email within 5 business days), the hold on your account will be lifted.
When you arrive on campus
When you arrive on campus this fall, there will be support services for students that may have not yet completed their vaccine verification status (e.g., need a second dose, would like testing). Additional information about available support services will be provided soon.
For any additional questions, please contact the COVID-19 Hotline at (509) 313-7070
Please watch this important message from President McCulloh regarding the vaccination documentation requirements for students.
Vaccination & Documentation Deadline
Thank you to all of our students who have uploaded your vaccine status and documentation. We truly appreciate your efforts, care and concern for our Gonzaga community as we look forward to the Fall 2021 semester.
In order to plan for the fall and the experience you are hoping for, we need to know how much of the campus is vaccinated. As we work toward returning to full campus operations, it is of the utmost importance that all students, faculty and staff continue to upload their status and documentation as soon as possible. We are requiring that you submit your vaccination documentation by August 6.
This means documenting that you have received both shots of Moderna or Pfizer, or one shot of Johnson & Johnson by August 6. This will allow for you to be fully vaccinated in time for your arrival to Gonzaga, which is defined as 2 weeks following your last vaccination shot.
Vaccination or exemption is required
Zags, please understand that you must receive both doses of Moderna or Pfizer, or one dose of Johnson and Johnson, prior to attending Gonzaga.
If you do not, you will not be permitted to attend the Fall semester, unless you have an approved exemption.
Governor Inslee's proclamation for higher education states that only fully vaccinated campuses can choose to remove mask and physical distancing protocols. Our goal is a fully operational campus, with in-person classrooms, therefore everyone must be vaccinated or submit an exemption.
Please watch this important message from Dr. Charlita Shelton regarding the August 6 vaccination documentation deadline for students.
Exceptions & Exemptions
For international students, we understand if you are not able to get vaccinated by August 6, or even prior to your arrival at Gonzaga. In those cases, we will have vaccinations available for you when you arrive on campus.
If you are a graduate student who will never visit campus during the year, you do not need to submit vaccination documentation and this deadline does not apply to you.
If you're a student leader and coming back to campus mid-August, you will want to complete your vaccination even sooner, or certainly no later than August 6 so that you are fully vaccinated when you arrive or soon thereafter. Students not yet fully vaccinated will be required to wear face masks and physically distance.
If you have a medical or religious exemption, we also need this documented by the August 6 deadline.
Prize Drawings
To show our thanks for your diligence, those who upload their vaccination status by the August 6 deadline will be eligible for weekly prize giveaways.
We will be drawing for prizes on Wednesday, July 21, July 28, August 4, August 11.
Visit our Vaccination Documentation Incentives page for more information about drawing dates, prizes and eligibility.
Employees
On June 17, 2021, Gonzaga announced it will require COVID-19 vaccination for all faculty, staff, and administrators, as well as students. Exemptions may be requested for medical or religious reasons. All employees are required to submit documentation or attest to their status.
More information, including the full announcement, FAQs, instructions for submitting or attesting to vaccination status can be found on myGU, our student, faculty, and staff intranet.