COVID-19 Vaccination Required for Fall 2021 Semester
Gonzaga has announced that all campus-based undergraduate, graduate, and law students will be required to submit proof of full COVID-19 vaccination to participate in in-person, campus-based programs and activities, including eligibility to study abroad. Vaccination will also be required for all faculty, staff and administrators.
Learn more about vaccine requirements, including FAQs, links and instructions for uploading your vaccination status.
Let's all Vax Up and Zag On! Together, we can all get back to doing the things we love to do.
---
Important Information for Summer
Campus Mask Policy: The University will continue to require masks and social distancing requirements while on campus until further notice.
Visiting Campus: All buildings on Gonzaga's campus are still not open to the outside public for visiting. If you are visiting a specific department or Gonzaga community member, please speak with them directly about entry. As noted above, masks are required while visiting Gonzaga's campus.
Vaccinations: Gonzaga is hosting vaccination clinics, in partnership with Providence Health Care. We encourage everyone to get vaccinated. More information is on the Vaccinations page.
Travel: Planning on traveling this spring or summer? Please review our Travel Guidance for students.
---
Zags: Help Keep Our Community Safe!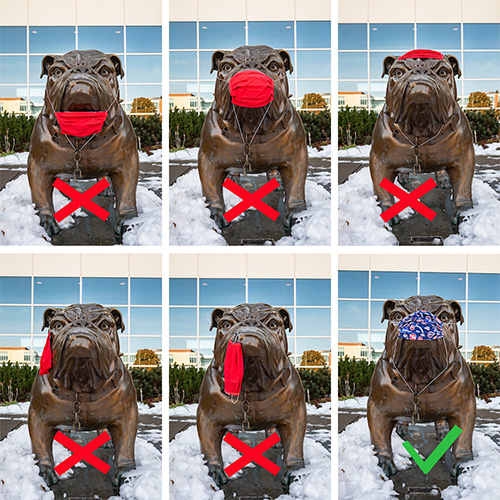 With vaccines rolling out and summer in full swing, it's easy to forget we are still in a global pandemic.
However, it's critical that we keep wearing masks properly – and taking care of them – to help reduce the spread of the virus.