Fall 2021 Return to Gonzaga Plans
On February 15, 2021, the University announced the goal to fully return to
in-person
instruction, housing, and campus activities for Fall 2021.
Read the announcement here
.
---
End of Spring Semester Information
Here are some key things to know as the semester comes to a close:
---
Zags: Help Keep Our Community Safe!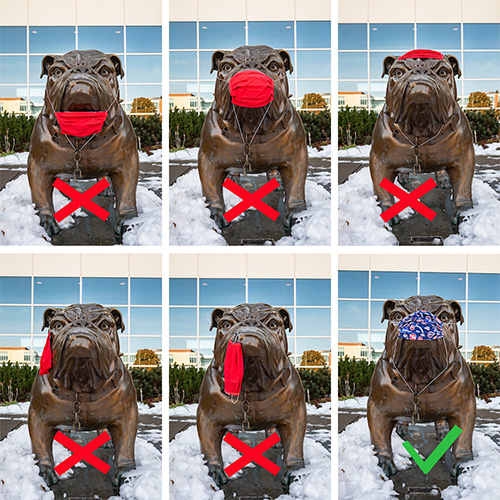 With vaccines rolling out, the sun shining, and a desire to celebrate the end of the Spring Semester, it's easy to forget we are still in a global pandemic.
However, cases of COVID-19 have been spiking recently and new strains of the virus are popping up. It's critical that we keep wearing masks properly – and taking care of them – to help reduce the spread of the virus.
Dr. Charlita Shelton also has some tips and reminders to keep us all safe..