Fall 2021 Return to Gonzaga Plans
On February 15, 2021, the University announced the goal to fully return to
in-person
instruction, housing, and campus activities for Fall 2021.
Read the announcement here
.
---
Spring Semester 2021
The spring semester at Gonzaga University is here and we are excited to have students back on campus.
---
Keep Wearing Your Masks, Zags!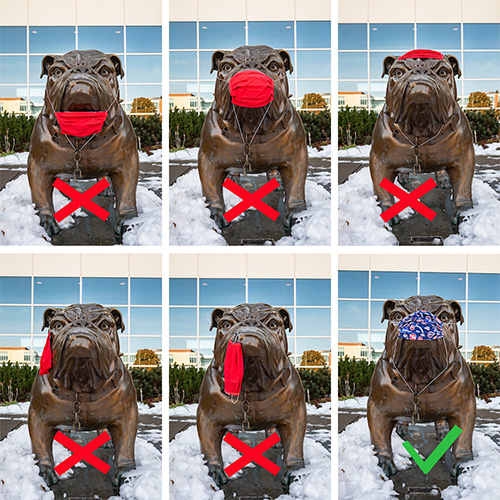 Vaccinations are not yet available to many of us, and new strains of the virus are popping up. It is very important that masks are worn properly.
---
Keeping our Gonzaga Community Safe
Dr. Charlita Shelton shares some tips and reminders for Spring semester.