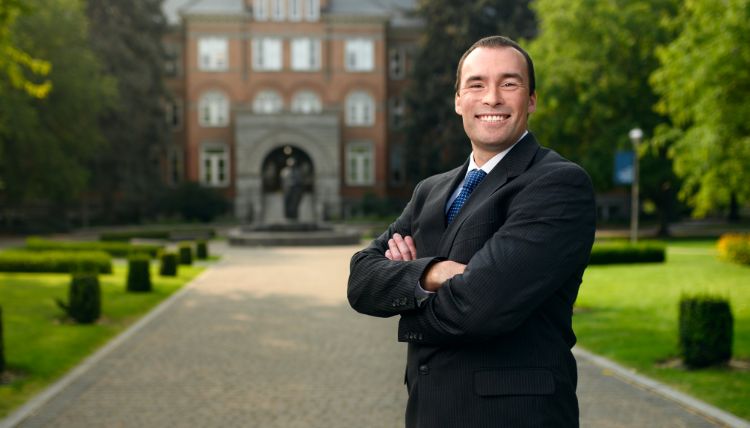 Name: Stephen Keller - Senior Director of Undergraduate Admission

(he / him / his)
Email: kellers2@gonzaga.edu
Phone: 800.322.2584, extension 6507 - or - 509.313.6507
Hometown: Rexburg, Idaho
Education: Ed.D. Higher Education Leadership - Idaho State University
M.A. East Asian Studies - University of Arizona
M.P.A. - University of Idaho
B.S. Physics - BYU-Idaho
Territories: Select schools in the Bay Area, Portland, and Seattle

Why are you in admissions at Gonzaga?
GU is a place where you can come exactly as you are, and you will be accepted and supported in achieving the best version of yourself by the most welcoming community you can imagine. This is a university where much is expected of students, but so much care and support are provided along the way that you will be able to meet and exceed those expectations. I am fortunate to work in admissions because I am able to see students form their first connections with a university that will be a positive changing point for the rest of their lives.
What's your favorite place on campus?
I love all of the flowers on campus! They're beautiful and vibrant and happy. I enjoy them from every part of the university.
What's your favorite thing to do in Spokane?
Spokane is a paradise for many reasons, but my favorite thing to do is go trail running on one of the 75+ trails in the greater Spokane area. Some of the prettiest sunrises and sunsets in the world can be seen from the top of these hills and peaks. Each new peak offers a new experience!
Advice for prospective students:
Please come and visit campus! When you visit, you will see how wonderful GU is for yourself, and you will come to know from personal experience that you can be successful here as a student and as a graduate.