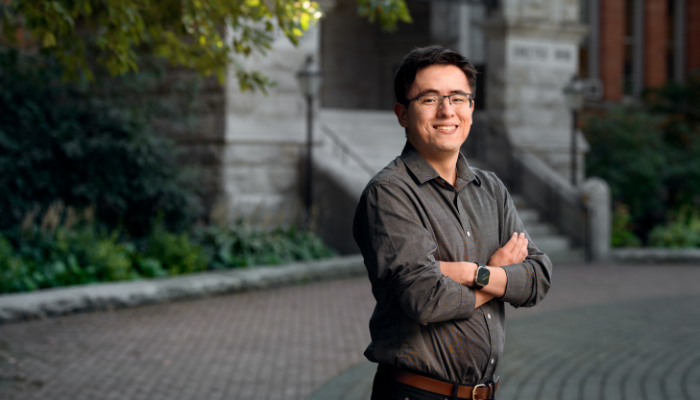 Name: Levi Garcia-Morales - Admission Counselor
(he/him/his)
Email: garcia-morales@gonzaga.edu
Phone: 800.322.2584, extension 6574 - or - 509.313.6574
Hometown: Spokane, WA
Education: M.A. Organizational Leadership - Gonzaga University
B.Ed. in Kinesiology and Physical Education - Gonzaga University
Territories: Central coast of Northern California and Central WA (Yakima & the Tri-Cities)
Why are you in admissions at Gonzaga?
I am in admissions at Gonzaga because I wanted to be able to share my story as an alumnus of Gonzaga but also to serve others and help them as they begin their own journey. Gonzaga is such a special place that it has so many definitions for each and every person who walks through its buildings and classrooms. Whether it was forming a study group or attending a sporting event together or even sharing a warm cup of coffee on a cold day, all those experiences added up makes Gonzaga the wonderful community that it is. Gonzaga University is an experience where each story is unique, and through every story each student learns through mind, body and spirit.
What's your favorite place on campus?
My favorite place on campus would be the lobby of Rosauer Center. It's a great place to study in between classes and has all sorts of amazing technology and tools to help bring your presentations and projects to life.
What's your favorite thing to do in Spokane?
Personally, I love going down to Riverfront Park! There are so many different activities you can do there whether it's catching a movie at AMC Theaters, riding the Looff Carrousel, enjoying a relaxing ride on the gondolas or even ice skate and rollerblade around the park rink! Plus, you get to enjoy the beautiful scenery that is Spokane Falls.

Advice for prospective students?
Always ask questions! We want to help you as much as we can during your time here. The admissions team at Gonzaga is a wonderful resource to utilize and we can point you in extra directions if you want to know more. Even if you don't know what to ask, talk to us or your fellow students or even your future instructors! Everyone here at Gonzaga wants to make sure that your experience is the best it can be.