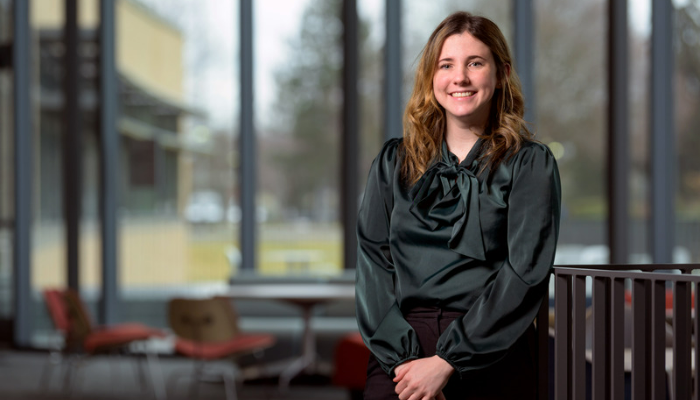 Name: Becky Doyle
(she / her / hers)

Email: doyler2@gonzaga.edu
Phone: 800.322.2584, ext. 6608- or - 509.313.6608
Hometown: Burbank, CA
Degree: B.B.A. Marketing; B.A. Public Relations - Gonzaga University
Territories: California (Eastbay, Central Coast to San Luis Obispo), Indiana, Michigan, Ohio, Washington (Snohomish, Skagit, Whatcom, San Juan, Island, Clallam, Jefferson, Mason, Kitsap Counties)
Why are you in admissions at Gonzaga?
As an alumnus, Gonzaga University will always hold a very special place in my heart. Gonzaga is a place where students grow both as a student and as an individual. This school was my home for four years and I love being able to share my enthusiasm and pride for GU. As an admissions counselor, it is such an honor to share my own experiences with prospective students and their families. It is my goal to make the college admissions process less daunting. I want to be a resource for students so they feel confident when choosing the right college for them.
What is your favorite place on campus?
When the sun comes out in the early fall and late spring, students flock to Mulligan Field to enjoy the fresh air and sunshine. Mulligan Field is a place on campus where students can connect and meet new people on campus. Students can be seen here often whether it's playing pick-up soccer, starting an impromptu spikeball tournament, or just lounging on the turf on a warm day. During winter, students also take time on Mulligan for the occasional snowball fight and to build snowmen.
What is your favorite thing to do in Spokane?
While it's always fun to see our Zags play in McCarthey or out on Luger Field, I love attending local sports games here in Spokane. We have both a hockey team and a minor league baseball team in town with affordable tickets. These teams play just a quick ten-minute drive from campus and are a great way to get off campus and meet some of the most energetic sports fans in the world here in Spokane.
Advice for prospective students?
In the spirit of cura personalis or "care for the whole person," find a school that not only welcomes you but supports you. Make sure you find a place where you will grow academically, but also where you develop intellectually, emotionally, physically, and socially. You should look into what resources are offered on campus to make sure you have the support you need to succeed over your four years and beyond!
Meet with an Admission Counselor