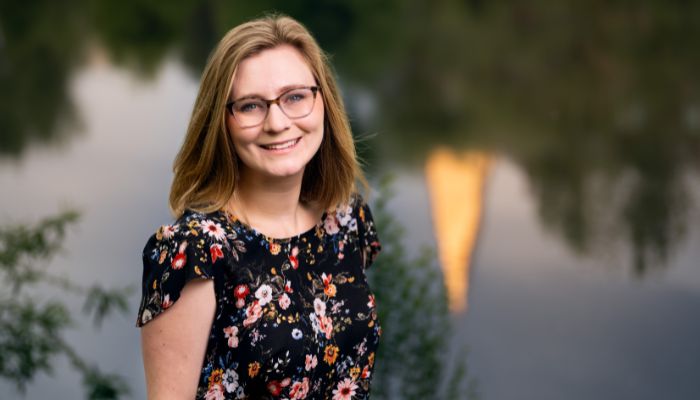 Name: Lindsey Spencer -Transfer Counselor
(she / her / hers)
Email: spencerL2@gonzaga.edu
Phone: 800.322.2584, extension 6579 - or - 509.313.6579
Hometown: Meridian, ID
Degree: M.A. Organizational Leadership with a concentration in Servant Leadership - Gonzaga University
B.A. English and Secondary Education, Minor: English Language Learners - Whitworth University
Why are you in admissions at Gonzaga?
I love being a part of families' college search experiences. The process can be daunting, but I always strive to be a friendly face that provides the information to help students along in their decision-making process. I also love advocating for Gonzaga to students! I take pride in working at GU and truly believe that it is a place that helps students flourish. Here at GU, we use the phrase cura personalis, which means "care for the whole person." Whether it's academics, faith, extracurriculars, employment and internships, or student life, I believe Gonzaga helps students grow.
What's your favorite place on campus?
My favorite place is Lake Arthur. I love taking a quiet moment to walk around it on a sunny day.
What's your favorite thing to do in Spokane?
There is so much to do! When I want to get outside in the summer months, I love to hike at Bowl and Pitcher or go floating with friends on the river. I also love checking out new restaurants and shops; Spokane has a really vibrant small business culture. I also am a dance teacher in my free time, so I love teaching classes at local studios.
Advice for prospective students:
When you are looking at colleges, make sure to look at more than academics. While academics are certainly important, so are your non-academic experiences! Make sure to ask questions about extracurricular activities/clubs, student support offices on campus, living on campus, the city community, etc. Feel free to reach out to Gonzaga's admission team about not just what your academic experience at GU will be like, but what your holistic experience will be like!