Every Wednesday on campus, students would line up for what has become a lunchtime favorite: COG Salmon. Bring a little bit of Gonzaga home with this healthy, tasty recipe from ZagDining!
---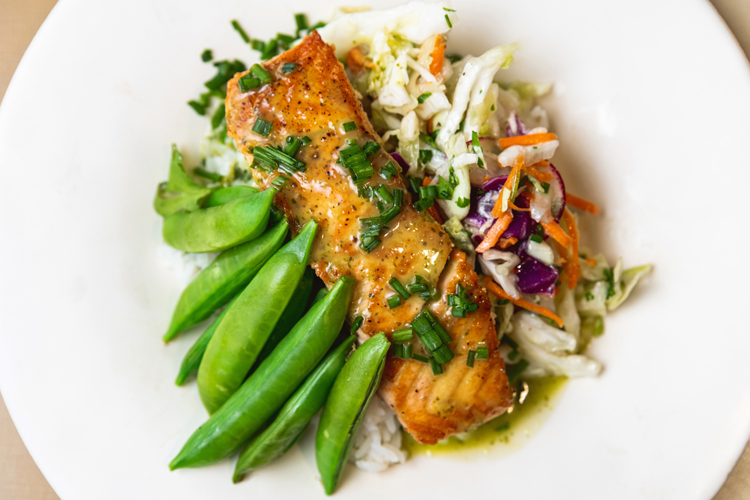 Spanish Salmon Recipe
Serves 6
Ingredients
4 oz. Olive Oil
4 oz. Orange Juice
3 tsp. Sherry Wine Vinegar
1 tsp. Paprika (Spanish Paprika preferred)
3 tsp. Toasted Cumin Seed
3 tsp. Toasted Sesame Seeds
1 tsp. Minced Garlic
2 oz. Chopped Mint
1 tsp Red Pepper Flakes
1 tsp. Salt
1.5 lbs. Salmon Fillets
Directions
Combine oil, orange juice, vinegar, paprika, cumin, sesame, garlic, mint, red pepper and salt for marinade. Mix until well-blended.
Pour marinade over fish. Refrigerate for 1 hour to marinate.
Drain and discard excess marinade.
Grill fish over medium-high heat to minimum internal temperature of 145 degrees F.