Welcome From Your Virtual GEL Hosts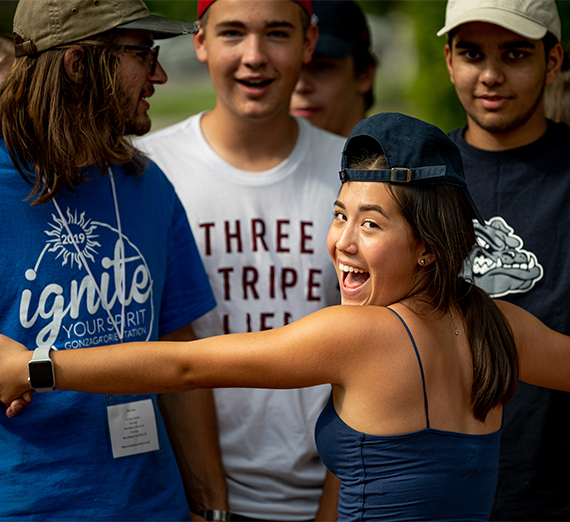 ---
One of the best parts of GEL Weekend is connecting with current students! Even virtually, our students are eager to welcome new Zags and share what they loved about their GEL experiences and why they chose to #BeAZag.
Reilly Bettis ('22) - Criminology
---
Michael Valeriano ('22) - Computer Engineering
---
Katrina Taylor ('22) - Psychology
---
Anna Gunnelson ('22) - Biology
---
Jessica Morales ('22) - Psychology
---
Erika Shelby ('22) - Psychology
---
Daniel Dougherty ('22) - Human Physiology
---
Abby Marquez ('22) - Civil Engineering
---
Aliza Khan ('21) - Psychology
---
Isaac Ollero ('22) - Business Administration
"I was given a hand-carved wooden statue bulldog by my Grandpa when I was eight that said 'Future Zag.' My sister, who is 9 years older than me, had just chosen Gonzaga and received a wooden bulldog herself. I barely knew what college was, but Gonzaga was the only one I was exposed to when I was young. I thought every campus was like the one that I visited with my sister when she was leaving. When I was going on college tours in high school, none of them made me feel at home like GU did. So I decided to do what my Grandpa had expected and went from 'Future Zag' to actual Zag."