Your gift makes a difference. Any amount helps Gonzaga Law support current and future generations of students who are working to put their Passion Into Practice. Your generous philanthropy helps make this possible.
Give to Gonzaga Law
Get Involved!
Alumni Mentors: Local & Distance Needed!
Gonzaga Law's Mentoring Program pairs participating 2L/3L students with an attorney mentor, either locally or across the country, who is actively engaged in the profession.

Interested in becoming a mentor? You'll be making a real difference in the lives of our current students by helping them navigate their professional pursuits.

Contact Abe Ritter, Assistant Director of the Center for Professional Development (CPD), for more information and to sign up.
Clothing Donations
Our Center for Professional Development (CPD) is always looking for professional clothing donations to help students build their professional wardrobes. CPD accepts donations of suits, business shirts, skirts, shoes etc. Please bring donations to the CPD office on the first floor of the law school.
Alumni in the News
Judge Debra L. Stephens ('93): Chief Justice of the Washington Supreme Court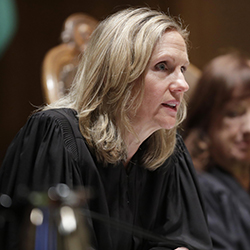 For the third time in a row, a #ZagLaw alumna has been sworn in as the Chief Justice of the Washington Supreme Court. Congratulations to Chief Justice Debra Stephens for this outstanding achievement.
Read more in The Spokesman Review
Nichole H. Wilk: Partner at Jaburg Wilk
Nichole Wilk was recently named as one of three new partners of Jaburg Wilk in Phoenix, AZ. Wilk has been named a Southwest Super Lawyer Rising Star continuously since 2016. She is on the regional board of the Anti-Defamation League and has also held key leadership roles at Maricopa County Bar Association Estate Planning, Probate & Trust Section.
Upcoming Events
Women Lead Napa Valley Conference 2020
Friday, February 21 - Saturday, February 22, 2020
Harvest Inn 1 Main St.
St. Helena, CA 94574
$349/person

Immerse yourself in the beauty and culture of Napa Valley while building your network. The Women in Wine conference offers two tracks - one in women's leadership, and the other in wine law. Hear from transformative keynote speakers and choose from a range of workshops at local wineries. The law track features workshops on starting your own winery, developing a wine law practice and trademark law. The leadership track centers on issues of conflict, negotiation, and storytelling as leadership skills.
GPILP Auction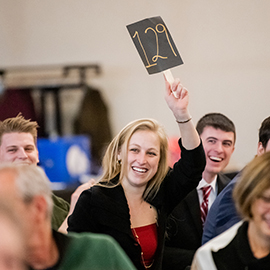 Join us on Saturday, February 22, 2020, from 5:30 - 10:00 P.M. in the Hemmingson Ballroom for the annual Gonzaga Public Interest Law Project (GPILP) Auction, a night where members of the community, faculty, staff, and students are invited to enjoy an evening of fine dining and to bid on donated items in both silent and live auctions.
Las Vegas WCC Alumni Luncheon
March 10, 2020
12:00 - 1:15 P.M.
Gordon Biersch Brewery
3987 Paradise Road / Las Vegas, NV
Cost: $15

As we celebrate the Zags men's and women's teams in the WCC tournament, please join Dean Jacob H. Rooksby and Sarah Guzman to discuss Law School news and hear about all the great things our alums are doing!
Bridging the Gavel Gap: Exploring the Journey to the Bench
The Judicial Institute, in partnership with Seattle University School of Law, joins the Center for Civil & Human Rights to present a panel presentation on Thursday, March 18 at 4:30 P.M. in the Barbieri Courtroom. The panel will be facilitated by the Honorable John H. Chun of the Washington State Court of Appeals, Division One.

Featuring:

• Hon. Aimee Maurer, Spokane County District Court
• Hon. Ken Kato, Court of Appeals Division Three, retired
• Hon. Charnelle Bjelkengren, Spokane County Superior Court
• Hon. Shelley Szambelan, Spokane County Superior Court
Clarke Prize in Legal Ethics CLE
Our annual Clarke Prize in Legal Ethics CLE will take place on Thursday, April 16 at 5:00 - 7:30 p.m. in the Barbieri Courtroom. More information to come.
Florence Human Rights Conference: Women's Rights as Human Rights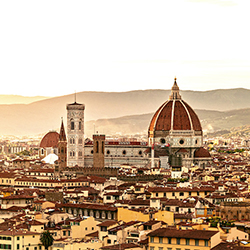 June 7-8, 2020
Florence, Italy

Join us for the third annual Human Rights Conference in beautiful Florence, Italy. This year's conference is centered around women's rights and will feature speakers from all around the world.

For questions, please contact Brooks Holland, Director of Global Legal Education, at hollandb@gonzaga.edu.

Learn more
Recent Photos
MLK Day March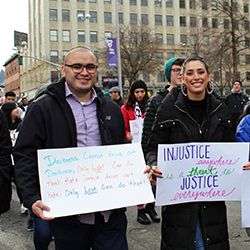 Our law students put their activism to action while marching in Spokane's 2020 MLK Day Annual Unity Rally and March.