Women's Rights as Human Rights
June 7-8, 2020
Florence, Italy

Gonzaga University School of Law's 2020 human rights conference, Women's Rights as Human Rights, is confirmed for June 7-8, 2020 in Florence, Italy. With this 2020 program, Gonzaga Law will be hosting the fourth edition of its global human rights conference in collaboration with Gonzaga in Florence. Previous conferences have addressed topics such as Freedom of Expression as a Human Right, and Equal Justice as a Human Right. This year's theme, Women's Rights as Human Rights, could not be more timely or important, with historical as well as emerging challenges and opportunities informing the pursuit of equal justice for women around the world. In the United States, Gonzaga is observing the importance of this theme through its program, 19th and Counting: From Suffrage to Solidarity, a celebration of the centennial anniversary of the 19th Amendment to the U.S. Constitution.

The 2020 Florence human rights conference will open on June 7 with an evening keynote reception at Palazzo Budini Gattai, sponsored by The Center for Civil and Human Rights at Gonzaga Law. We are deeply honored to announce that our keynote speaker is the Honorable Bernice Donald, Judge of the U.S. Court of Appeals for the Sixth Circuit and former Chair of the ABA Center for Human Rights.
On June 8, we will host our all-day program at the British Institute in Florence. We are holding five panels, starting with a plenary session, Priorities and Perspectives, followed by concurrent panels that will address gender and violence, online misogyny, and intersectionality and culture. We also are hosting a junior scholars panel, New Voices in Women's Rights. We are thrilled that our confirmed speakers span the globe, with distinguished academics and lawyers from Argentina, Botswana, Croatia, Egypt, Great Britain, Italy, Kenya, Lebanon, South Africa, Spain, and the United States. We anticipate publishing conference papers in a special joint volume of the Gonzaga Law Review and the Gonzaga Journal of International Law.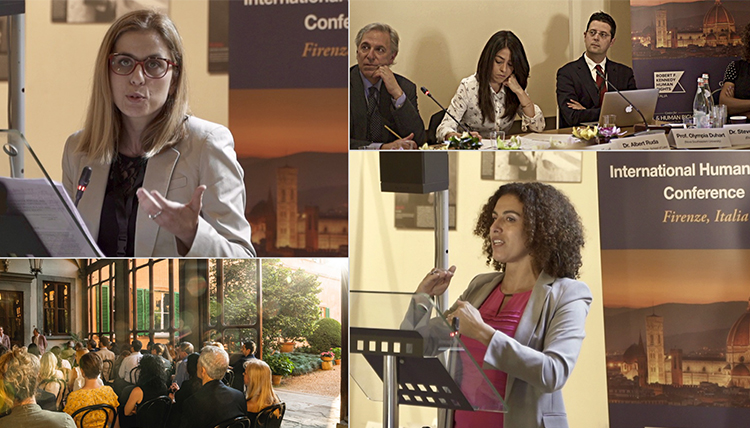 Alumni and other guests are welcome and may register for the conference. Registration options include participation in the conference keynote reception and meals. We also are applying for eights hours of CLE credit in Washington and Idaho. For more information about this conference, please contact the conference chair, Professor Brooks Holland, or the conference coordinator, Bryn Boorman.
Keynote Speaker
Hon. Bernice Donald is a Judge on the United States Court of Appeals for the Sixth Circuit. She was nominated to that position by President Barack Obama and was confirmed by a vote in the Senate on September 6, 2011. Prior to that, Judge Donald sat on the U.S. District Court for the Western District of Tennessee. She was appointed to the district court by President William Jefferson Clinton in December 1995. She was sworn into office in January 1996. She previously served as Judge of U.S. Bankruptcy Court for the Western District of Tennessee, becoming the first African American woman in the history of the United States to serve as a bankruptcy judge. In 1982, she was elected to the General Sessions Criminal Court, where she became the first African American woman to serve as a judge in the history of the State of Tennessee. She received her law degree from the University of Memphis School of Law where she has served as an adjunct faculty member. She also serves as faculty for the Federal Judicial Center and the National Judicial College. In 1996, Chief Justice Rehnquist appointed Judge Donald to the Judicial Conference Advisory Committee on Bankruptcy Rules where she served for six years. She is extremely active in the American, Tennessee, and Memphis Bar Associations, serving in vital leadership roles in key committees. She currently serves as Secretary of the 430,000 member American Bar Association.

Judge Donald has served as faculty for numerous international programs, including Romania, Turkey, Brazil, and Russia. Judge Donald lectured in various Republics of the former Soviet Union, including Kazakhstan, Kyrgystan, Kazan, Moscow, and Kransnador. In 2003, Judge Donald led a People to People delegation to Johannesburg, and Capetown, South Africa. In June 2003, Judge Donald traveled to Zimbabwe to monitor the trial of a judge accused of judicial misconduct.

Judge Donald has served as President of the National Association of Women Judges and the Association of Women Attorneys. She has chaired the Memphis Diversity Institute and the Commission on Opportunities for Minorities in the legal profession. She currently works with Leadership Memphis to provide leadership training for Memphis Housing Authority residents. And in June 2003, Judge Donald co-founded 4-Life, and skills training and enrichment program for students 6 - 15 designed to teach children to become positive productive citizens. Judge Donald is a member of ZETA PHI BETA Sorority.
Plenary: Perspectives and Priorities in Women's Rights
Concurrent: Gender, Intersectionality, and Culture
Concurrent: Gender, Conflict, and Violence
Concurrent: Technology, Speech, and Misogyny
Concurrent: New Voices in Women's Rights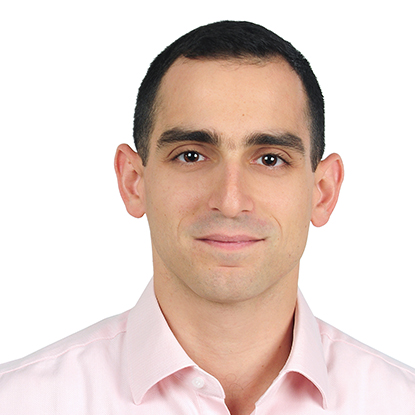 Title: Ghadir El Alayli, Ph.D. in public law, Attorney-at-law registered at the Beirut Bar Association, University teacher at Saint Joseph University (Beirut).

Paper Title: Lebanese women's right to grant their nationality to their children (and spouses).

Bio: Ghadir El Alayli is a Lebanese attorney-at-law, a doctor in public law, a university teacher of political science, a legal consultant and researcher for associations and INGOs. He has many publications and addressed several interdisciplinary seminars and courses. The subject matters include human rights and fundamental freedoms in the Arab world and in Muslim societies; rule of law, comparative law and international public law.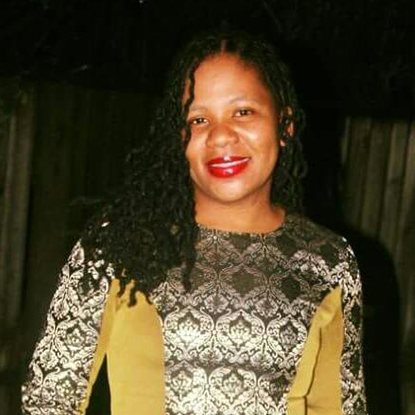 Title: Onthatile Olerile Moeti, Lecturer in Law, University of Botswana

Paper Title: An Assessment of Globalization as a Springboard for Gender Equality in Africa: Potentials and Constraints.

Bio: Onthatile Olerile Moeti is a Lecturer in the Department of Law, Faculty of Social Sciences at the University of Botswana. She holds a Bachelor of Laws (LLB) and a Master of Arts (Politics and International Relations) from the University of Botswana. Further, she qualified with LLM in Human Rights and Democratization in Africa from the University of Pretoria. She is currently a full time PhD Candidate at the University of Glasgow. Her thesis title is The Impact of the Modern Development Agenda on the Indigenous Peoples' Rights in Botswana: The Case of the San.

Ms Moeti is an admitted Attorney, Conveyancer and Notary Public of the High Court and other Courts of Botswana. She has previously practiced as such with Phumaphi Chakalisa & Co, a private law firm in the City of Francistown, Botswana. Her areas of interest include Women and Gender Law, Indigenous Peoples' Rights, Politics and the Law, Sexual and Reproductive Rights Law, International Relations, Africa and the International Human Rights System amongst others.