Women's Rights as Human Rights
Important Notice:
Gonzaga University School of Law has made the difficult decision to postpone our 2020 human rights conference, Women's Rights as Human Rights, due to the COVID-19 outbreak and resulting travel restrictions and health risks. The Law School maintains our commitment to this important and timely topic, however, and we are exploring opportunities for rescheduling this conference. Please return to this web page soon for more information.
The 2020 conference will be the fourth edition of the law school's annual human rights conference held in collaboration with Gonzaga in Florence. As a part of Gonzaga University's 2020 celebration of the centennial anniversary of the 19th Amendment to the U.S. Constitution, the law school's global human rights conference theme could not be more timely or important, with historical as well as emerging challenges and opportunities informing the pursuit of equal justice for women around the world.

The 2020 Florence human rights conference will open on June 7 with an evening keynote reception at Palazzo Budini Gattai, sponsored by The Center for Civil and Human Rights at Gonzaga Law. We are deeply honored to announce that our keynote speaker is the Honorable Bernice Donald, Judge of the U.S. Court of Appeals for the Sixth Circuit and former Chair of the ABA Center for Human Rights. On June 8, we will host our all-day program at the British Institute in Florence with five panels of distinguished academics and lawyers from around the world addressing critical issues in women's rights.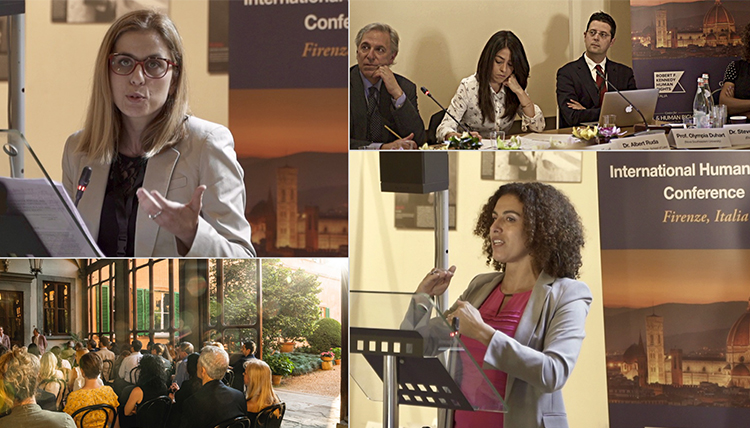 Alumni and other guests are welcome and may register for the conference. Registration options include participation in the conference keynote reception and meals. We also are applying for eights hours of CLE credit in Washington and Idaho. For more information about this conference, please contact the conference chair, Professor Brooks Holland, or the conference coordinator, Bryn Boorman.
Keynote Speaker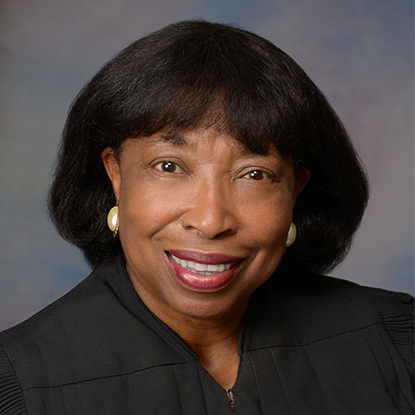 THE HONORABLE BERNICE B. DONALD was nominated to the United States Court of Appeals for the Sixth Circuit by President Barack Hussein Obama on December 1, 2010 and re-nominated in January 2011. She was confirmed 96-2 by the Senate on September 6, 2011. Prior to joining the Court of Appeals, Judge Donald served on the U.S. District Court for the Western District of Tennessee, where she was appointed by President William Jefferson Clinton in December 1995. Judge Donald served as Judge of the U.S. Bankruptcy Court for the Western District of Tennessee from June 1988 to January 1996. She was the first African American women in the history of the United States to serve as a bankruptcy judge. When she was elected to the General Sessions Criminal Court in 1982, she became the first African American woman to serve as a judge in the history of the State of Tennessee.

Judge Donald received her law degree from the University of Memphis Cecil C. Humphreys School of Law, where she later served as a member of the Alumni, Law Alumni, and University Foundation Boards of Directors and as an adjunct faculty member. She received a Master of Judicial Studies from Duke University School of Law and an honorary Doctors in Law from Suffolk University. She frequently serves as faculty for the National Judicial College and the Federal Judicial Center (FJC), and she served as a member of the FJC's Board of Directors from 2003 through 2007. For the past five years, Judge Donald has served as faculty for the National Trial Advocacy program at the University of Virginia. On October 22, 2018, Judge Donald delivered the distinguished James Madison Lecture at the New York University School of Law. She has served as a Jurist in Residence at the University of Cincinnati, Washington, American, and University of Georgia Schools of Law.

In 1996, Chief Justice William H. Rehnquist appointed Judge Donald to the Judicial Conference Advisory Committee on Bankruptcy Rules, where she served for six years. In 2011,

Chief Justice John G. Roberts appointed her to an indefinite term on the Judicial Branch Committee of the Judicial Conference of the United States. On October 1, 2019, Chief Justice Roberts again appointed Judge Donald to serve on the Advisory Committee on Bankruptcy Rules, where she serves as Liaison to the Advisory Committee on Appellate Rules.

An internationally recognized legal scholar, Judge Donald has lectured and trained judges around the world for many years. Judge Donald has served as faculty for numerous international programs, including Romania, Mexico, Turkey, Brazil, Bosnia, Botswana, South Africa, Namibia, Senegal, Rwanda, Tanzania, Russia, Egypt, Morocco, Thailand, Uganda, Kenya, Cambodia, Vietnam, The Philippines, and Armenia. In 2003, Judge Donald led a People to People delegation to Johannesburg, and Cape Town, South African and traveled to Zimbabwe to monitor the trial of a judge accused of judicial misconduct.
Judge Donald is an active and dedicated member to both the American Bar Association and the National Bar Association. She currently serves as the Chair of the National Bar Association's Judicial Council Education Committee.
Judge Donald has served as President of the National Association of Women Judges and the Association of Women Attorneys. And in June 2005, Judge Donald co-founded 4-Life, a skills training and enrichment program for students ages 6 to 15 designed to teach children to become positive productive citizens.

Judge Donald has been the recipient of over 100 awards for professional, civic, and community activities, including the Distinguished Alumni Award from the University of Memphis, the Martin Luther King Community Service Award, and the Benjamin Hooks Award presented in 2002 by the Memphis Bar Foundation. In 2013, Judge Donald was elected to the Board of Directors of the American Judicature Society, and in August of 2013, she was featured

in the Federal Lawyer Magazine. During the 2013 annual meeting of the National Bar Association, Judge Donald received the William H. Hastie Award. The Hastie Award is the Judicial Council's highest award and is presented to recognize excellence in legal and judicial scholarship and demonstrated commitment to justice under the law. In 2013, Judge Donald also received the Difference Makers Award from the Solo, Small Firm & General Practice Division of the ABA, and the Pioneer Award from her fellow classmates at East Side High. Judge Donald received the Justice William Brennan Award by the University of Virginia in January of 2014, and the Pickering Award from the Senior Lawyers Division of the ABA in August 2014. In 2017, Judge Donald received the prestigious Margaret Brent Award from the ABA Commission on Women for her service to the profession. Most recently, Judge Donald received the 2019 Pillars of Excellence Award, designed to recognize attorneys who have made significant contributions to the practice of law in their civic and professional lives.
Plenary: Perspectives and Priorities in Women's Rights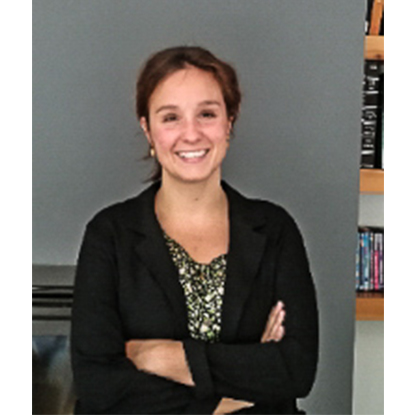 Title: Lecturer, Public International Law, Universidad Pontificia de Comillas (ICADE)/ Lecturer, International Criminal Law, Instituto de Empresa University (IE University), Madrid, Spain
Paper Title: Reflections on the Relationship between "Age-related Incapacity" and Discrimination on Comparing the Definitions of Rape, Trafficking, and Recruitment in International Law.

Bio: Isabel Maravall Buckwalter is a Professor of International Law at the Universidad Pontificia de Comillas (ICADE Madrid) and of International Criminal Law at the Instituto de Empresa (IE Law School, Madrid). She obtained her PhD in Public International Law in 2017 from the Law Faculty of the University of Valencia and the Università degli Studi di Palermo, holds an Mst in International Human Rights Law from the University of Oxford and an LLB in Law and an LLB in Political Science from the University Autónoma of Madrid. She has assisted UNHCR Malaysia with refugee status and best interests of the child determinations, engaged in cooperation projects in the Saharawi refugee camps, collaborated with the Spanish Embassy in its work with international courts and tribunals and assisting the Spanish delegation to the Kosovo proceedings in The Hague, and the International Legal Advisory of the Spanish Ministry of Foreign Affairs. She currently teaches graduate and postgraduate courses in Public International Law, International Criminal Law and International Human Rights Law and collaborates pro bono with the organization SOS Racismo in Madrid.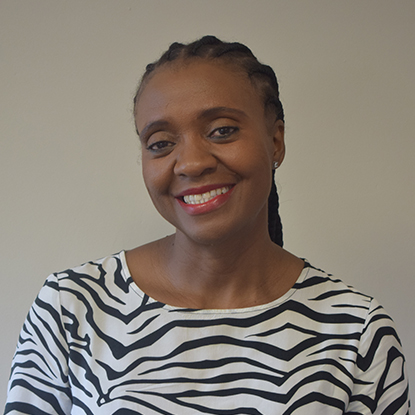 Title: Dr Neo Morei
Deputy Dean : Quality Assurance & Stakeholder Relations
Faculty of law, North-West, University, South Africa

Paper Title: Realization of gender justice under the South African Constitution

Bio: I am a senior law lecturer at North-West University, also serving as a Deputy Dean in the Faculty of law. A holder of a B Juris, LLB, LLM and LLD degrees in law. My research interests are in family law particularly in Women and Children's rights and Customary law. I started my academic career in 1994 and to date i have served in many capacities, first as a junior lecturer, lecturer, senior lecturer, Director (Undergraduate Programs) and currently as a Deputy Dean in the faculty of law. I have also taught various law subjects at both Undergraduate and Postgraduate levels, including supervision of research projects at undergraduate level as well as supervision of research at Master's and PhD levels.
Title:
Elena Urso, Ph.D., Full Time Researcher, Department of Legal Sciences,
University of Florence, Italy, at the Department of Legal Sciences (since 1998); currently "Aggregate Professor of Comparative Legal Systems and of Anglo-American Law"; member of the Society of Legal Scholars, of the Italian Association of Comparative Law and of the Bar of Florence.
Paper Title
: Fragmentations, Intersections and Equality: The Challenges of an 'Equal Dignity'
Concurrent: Gender, Intersectionality, and Culture
Concurrent: Gender, Conflict, and Violence
Concurrent: Technology, Speech, and Misogyny
Concurrent: New Voices in Women's Rights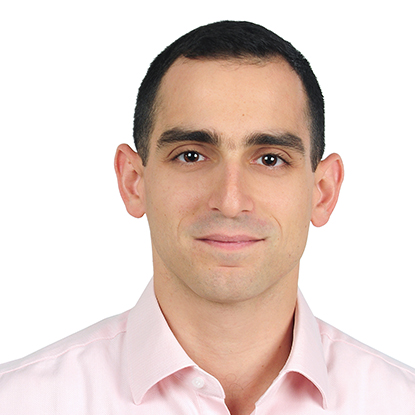 Title: Ghadir El Alayli, Ph.D. in public law, Attorney-at-law registered at the Beirut Bar Association, University teacher at Saint Joseph University (Beirut).

Paper Title: Lebanese women's right to grant their nationality to their children (and spouses).

Bio: Ghadir El Alayli is a Lebanese attorney-at-law, a doctor in public law, a university teacher of political science, a legal consultant and researcher for associations and INGOs. He has many publications and addressed several interdisciplinary seminars and courses. The subject matters include human rights and fundamental freedoms in the Arab world and in Muslim societies; rule of law, comparative law and international public law.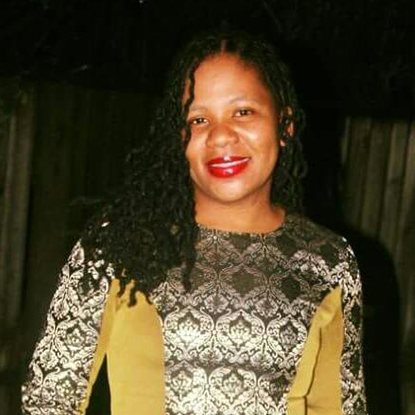 Title: Onthatile Olerile Moeti, Lecturer in Law, University of Botswana

Paper Title: An Assessment of Globalization as a Springboard for Gender Equality in Africa: Potentials and Constraints.

Bio: Onthatile Olerile Moeti is a Lecturer in the Department of Law, Faculty of Social Sciences at the University of Botswana. She holds a Bachelor of Laws (LLB) and a Master of Arts (Politics and International Relations) from the University of Botswana. Further, she qualified with LLM in Human Rights and Democratization in Africa from the University of Pretoria. She is currently a full time PhD Candidate at the University of Glasgow. Her thesis title is The Impact of the Modern Development Agenda on the Indigenous Peoples' Rights in Botswana: The Case of the San.

Ms Moeti is an admitted Attorney, Conveyancer and Notary Public of the High Court and other Courts of Botswana. She has previously practiced as such with Phumaphi Chakalisa & Co, a private law firm in the City of Francistown, Botswana. Her areas of interest include Women and Gender Law, Indigenous Peoples' Rights, Politics and the Law, Sexual and Reproductive Rights Law, International Relations, Africa and the International Human Rights System amongst others.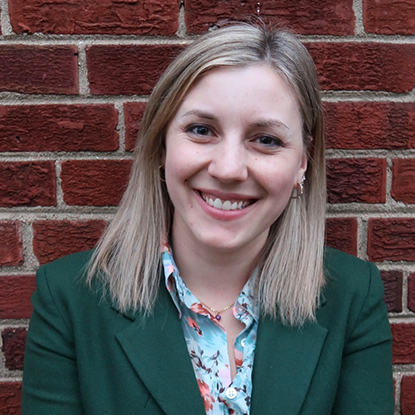 Title: Director, Atrocity Crimes Initiative, American Bar Association
Paper Title: Progress and Potential in Confronting Sexual and Gender Based Violence through International Criminal Justice
Bio: Kristin J. Smith is the director of the Atrocity Crimes Initiative, a group of projects focused on atrocity prevention, response, and accountability jointly supported by the American Bar Association's Center for Human Rights and Criminal Justice Section. In this role, she manages the International Criminal Justice Standards project, which engages a global group of practitioners to articulate best practices and practical guidance for the practice of international criminal law, and supports research and advocacy efforts on atrocity prevention, international justice, and the International Criminal Court, often at the intersection of international law and national policy. Prior to the American Bar Association, she worked on issues of gender equality, reproductive rights and justice for sexual and gender-based crimes at the Global Justice Center in New York and on international research and educational initiatives (including the Crimes Against Humanity Initiative) for the Whitney R. Harris World Law Institute at Washington University School of Law. She worked previously as a legislative analyst and criminal prosecutor in Oregon. She received her B.A. in American Studies and Studio Art from the University of Notre Dame and J.D. from Washington University School of Law.