Thank you for taking the time to check in and catch up with Gonzaga Law's recent news and upcoming events with the January Alumni Newsletter. We also wish to thank you for your continued support in helping the next generation of Gonzaga Law students.
Your gift makes a difference. Any amount helps Gonzaga Law to support current and future generations of students. Our current students are working to put their Passion Into Practice, which your generous philanthropy helps make possible.
Contents:
Alumni in the News

26 Gonzaga Law alumni were recently sworn into the Bar of the Supreme Court of the U.S in front of more than 50 guests. An immersive experience in Washington DC, the inductees met with Chief Justice of the United States John Roberts and Associate Justice Ruth Bader Ginsburg.

"What a remarkable day this was for our alums and their families! The candid visits from Chief Justice Roberts and Justice Ginsburg put an exclamation point on an already unforgettable experience for all in attendance," said Dean Jacob H. Rooksby.
Congratulations to our alumni for this notable achievement.
On December 6, 2018, Governor Jay Inslee appointed Gonzaga Law alumnus Paul Thompson ('04) to the Snohomish County Superior Court effective January 2019. He will replace the Honorable Ellen Fair who is retiring at the end of 2018.
Thompson has served the Snohomish County community as a public defender for the past 11 years and as counsel for defense in Chelan County. But he began his career as a legal intern in Spokane. Inslee said, "[Thompson is] highly regarded by those who know him and have worked with him. His even and professional temperament, and his sense of justice, will be a fine addition to the Snohomish County bench."
On December 18, 2018, Governor Inslee also appointed Gonzaga Law alumnus Donald J. Richter ('07) to the Wahkiakum and Pacific County Superior Court effective in early 2019. He will replace the Honorable Doug Goelz, who is also retiring at the end of 2018.
Richter has served Pacific and Cowlitz Counties as a deputy county prosecutor for the past four-and-a-half years, most recently as the chief deputy prosecutor in Pacific County where he has supported the successful drug court. Before that, he served as a criminal defense attorney and prosecutor in Spokane County. As a Gonzaga law student, he worked as a legal intern in the Prosecuting Attorney's Office and volunteered with the Volunteer Lawyer Program where he helped individuals in a broad range of family law matters.
"Don has earned a solid reputation among his peers as a compassionate, thoughtful attorney with a big heart and strong sense of justice," Inslee said. "He has a wealth of trial experience, and I look forward to him continuing his public service in Pacific and Wahkiakum Counties.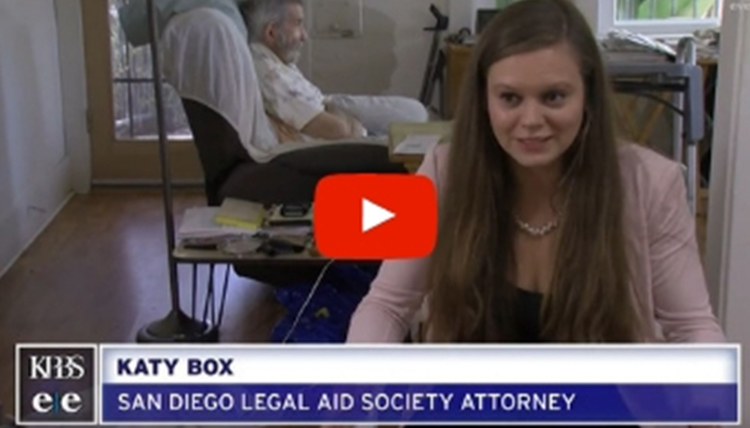 Gonzaga Law alumna Katy Box ('12) was recently featured on KPBS News for a lawsuit she filed relating to PACE loans in California. Box is working to help protect seniors who are in debt due to unnecessary renovations to their homes. A member of the Consumer Law Clinic during her time at Gonzaga Law, Box appreciates having the opportunity to provide a voice for her clients.
"Cases like this are why I love practicing consumer law. I get the opportunity to provide a voice for clients like this against large corporations taking advantage of them," said Box.
Upcoming Events
The Gonzaga Law Public Interest Law Project (GPILP) will be hosting an auction fundraiser in February. Join GPILP for an evening of fine dining in the beautiful Hemmingson Center Ballroom on Friday, February 22. Featuring both a live and silent auction, patrons can bid on items donated by local businesses and members of the Gonzaga Law community. GPILP is a non-profit organization established in 1989 to raise funds in support of public interest work. GPILP awards grants to Gonzaga Law students working in unpaid summer internships in public service organizations, including non-profit legal aid firms, government departments, and pro-bono firms.
GPILP is currently selling leather padfolios for $35.00. For more information, please contact Taylor Burkett at tburkett2@gonzaga.edu.

Click here to purchase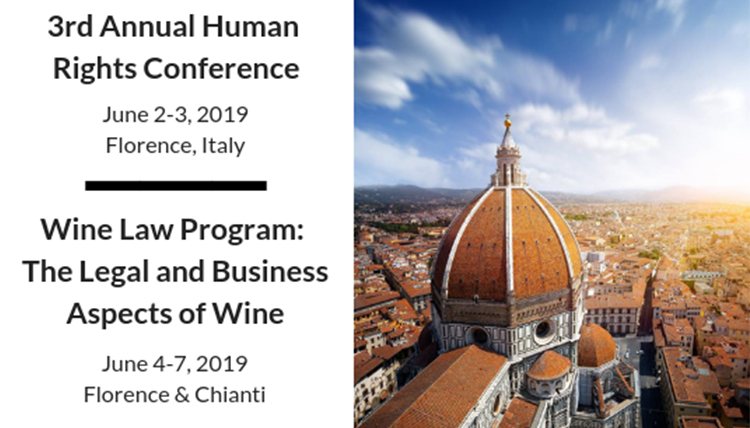 Florence with our third-annual International Human Rights Symposium, which will feature world-renowned scholars and professionals addressing this year's theme, Freedom of Expression as a Human Right. Then, escape to the Tuscan countryside, where we will spend three nights in one of the world's most famous wine regions, learning more about the legal and business aspects of wine through on-site visits to wineries along with lectures and tastings by leading experts. Earn 15 CLE credits in beautiful Italy.

3rd Annual Human Rights Conference
June 2-3, 2019
CLE Credits Pending
Florence, Italy

Wine Law Program: The Legal and Business Aspects of Wine
June 4-7, 2019
CLE Credits Pending
Florence & Chianti, in Italy's famous Tuscan region

For questions and more information please contact Jeff Geldien at geldien@gonzaga.edu or 509-313-6213.
Click here for more information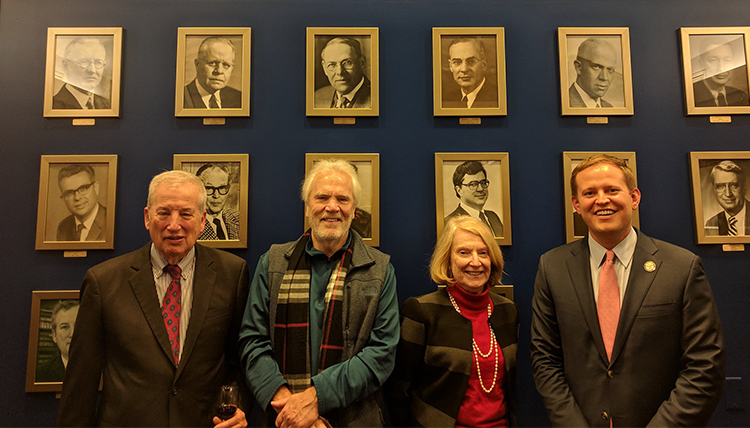 Dean Jacob H. Rooksby recently unveiled the new Deans' Wall here at Gonzaga Law. Alumni, faculty and friends were in attendance, including the most recent addition to the wall, Jane Korn.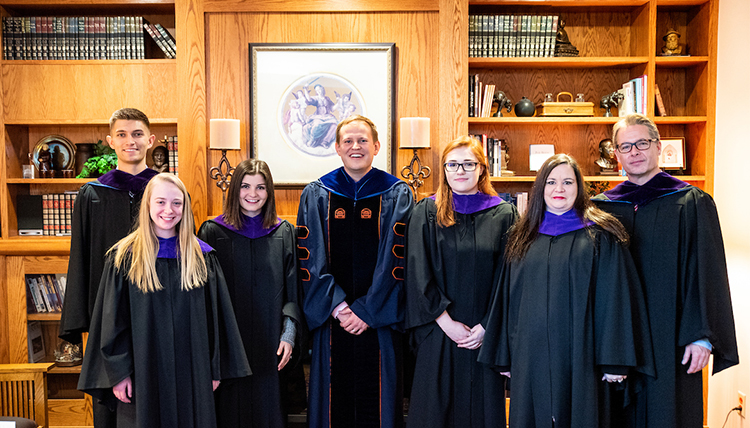 This past December, Gonzaga Law held a celebratory hooding ceremony for our five winter graduates. Congratulations to our newest #ZagLaw graduates!