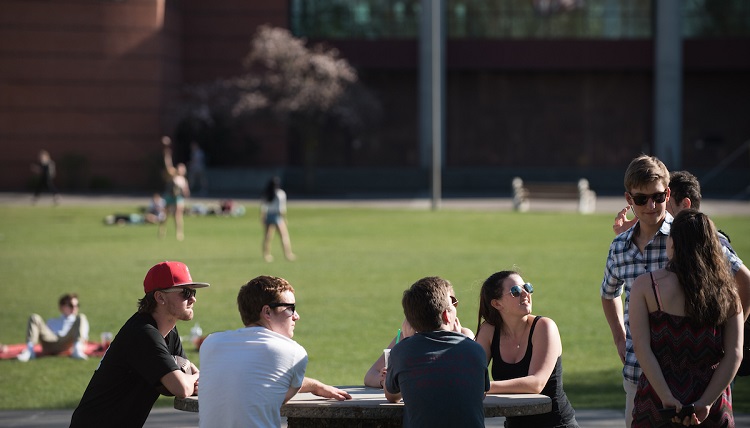 Program Details
Dates
Summer Institute: July 5-28, 2023 (Mon-Fri, 8:30 - 11:30)
Summer Language Program: July 10-29, 2023 (Mon-Fri, 12:30 - 4:00)
Cost
$3,000 for graduate students and $3,180 for undergraduate students ($750 and $795 per credit * 4 credits, respectively). There is also $25 fee for materials. (Cost subject to revision; final prices are normally established by early April.)
Expectations: Please carefully read the check-boxes at the bottom of the application; they outline the expectations for participants in the program: Application
Application deadline: We will accept applications until the course is filled (25 participants) and then start a wait list.
Overview
The TESOL Summer Institute is a 120-hour TESOL Certificate course designed for those students/teachers interested in teaching a foreign or second language either in the United States or overseas. During the Institute's four weeks, we will explore current methods, materials, and principles used in teaching languages (e.g. English, Japanese, French, Spanish, Chinese) to non-native speakers.
Focus
Integrated language instruction
Communicative language teaching
Cooperative learning
Process writing
Content-based learning
Literature-based learning
Language games and songs
Students will learn how to apply these methods to the specific needs of language learners during the three-week, afternoon Summer Language Program designed for ESOL students in the community. Since the Gonzaga MA/TESOL Program serves a variety of different learning and teaching populations, the Summer Institute Program is structured to address the teaching and learning needs of the participants. As such, although the students will be introduced to a broad range of second language principles, theories and methods, the course remains student-centered. Students will focus on their particular teaching situations, areas of interest, or fields of research.
Participants who successfully complete the Summer Institute course, including three weeks' teaching in the Summer Language Program, will receive a 120-hour TESOL Certificate as well as course credit. This is a minimum qualification for teaching English abroad and in the US.