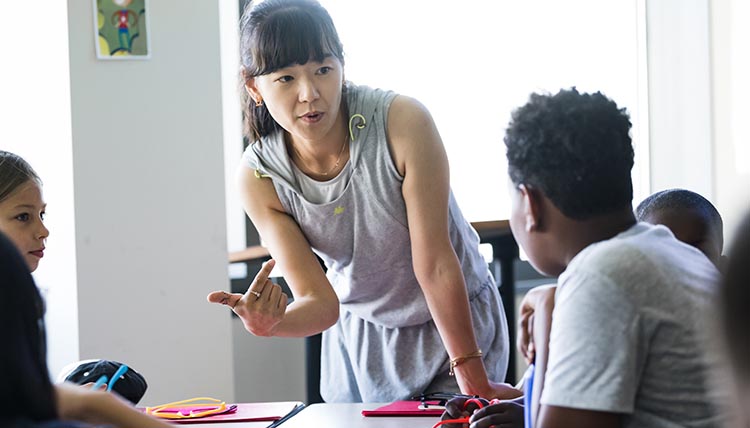 Gain the Skills to Teach Abroad
If you are considering teaching English as a Second Language either in the U.S. or abroad, the TESOL Certificate is the minimal qualification accepted by most language schools.
This program is designed to help you acquire the basic skills required to teach language. You will be prepared to teach in a variety of situations anywhere in the world.
Through hands-on activities you will explore language theories, develop practical skills and gain practice in a real teaching environment.
Multiple Delivery Options:
On Campus
Study Abroad
Summer Language Program
Gonzaga's TESOL Certificate students have found teaching positions all over the world, including China, Saudi Arabia, Indonesia, Spain, Germany, Taiwan, and Japan.
If you are considering applying for a service abroad program, such as the JET Program, EPIK, or a Fulbright ETA position, then the TESOL Certificate is highly recommended.
The certification will both strengthen your application and make your teaching experience more fulfilling.
Program Highlights
On Campus or Study Abroad
3-Start Dates
20 Hours of Teaching Practice
Mentorship from ESL Instructors
120 Hour Commitment
Questions?
Contact:
James Hunter, Ph.D.
hunter@gonzaga.edu