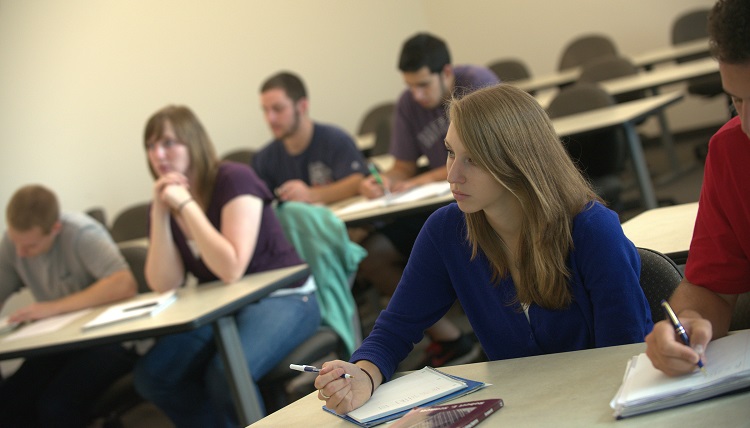 Our two-year master's program in Clinical Mental Health Counseling develops your individualized theory of counseling and provides you with the professional training to serve clients ethically, morally and effectively.

Courses include multi-media instruction and opportunities to apply research and theory to practical experiences. You will also build your professional skills through supervised internships in the community.

Our program also focuses on personal growth and development. We believe successful counselors should have insight and awareness, and a clear understanding of the boundaries between personal and client issues. We encourage self-discovery and strong mental health, and we provide referrals outside the program for counseling when necessary.

We prepare counselors who are ready to serve their communities as creative, productive, socially just, service-oriented leaders in the counseling profession. You will graduate well positioned for career opportunities in a variety of settings, including family counseling, social service and mental health agencies; college counseling centers; and hospitals and clinics.

Our Clinical Mental Health Counseling Program is accredited by the Council for Accreditation of Counseling and Related Educational Programs (CACREP).
Program Qualifications
We are selective in our screening of prospective students. To qualify for the program, you must meet with faculty in a comprehensive interview, in addition to standard graduate school admission criteria. We seek individuals who present the highest potential as future practitioners.

Indicators of counselor success include:
High emotional intelligence
Demonstrated skills in conflict resolution
Consistent interpersonal behavior
Recognition of strengths and weaknesses
Clearly stated goals
Understanding of one's impact on others